Coming for a visit?
Here's how to get to our office!
DIRECTIONS TO OUR OFFICE
Our Address
40 Congress Street, Portsmouth, NH 03801
Phone Number
604-964-1100
Parking
A close, reliable choice is Hanover Parking Garage. It nearly always has spots, costs $2.00/hr, and if you walk out the Fleet St. entrance, you'll be just a block away from our office!
After that, Worth Lot and Bridge Street Lot are also nearby, costing $1.50 per hour with a 3 and 4-hour max, respectively. There's also 3-hour parking available on the streets around our building for $2.00 per hour.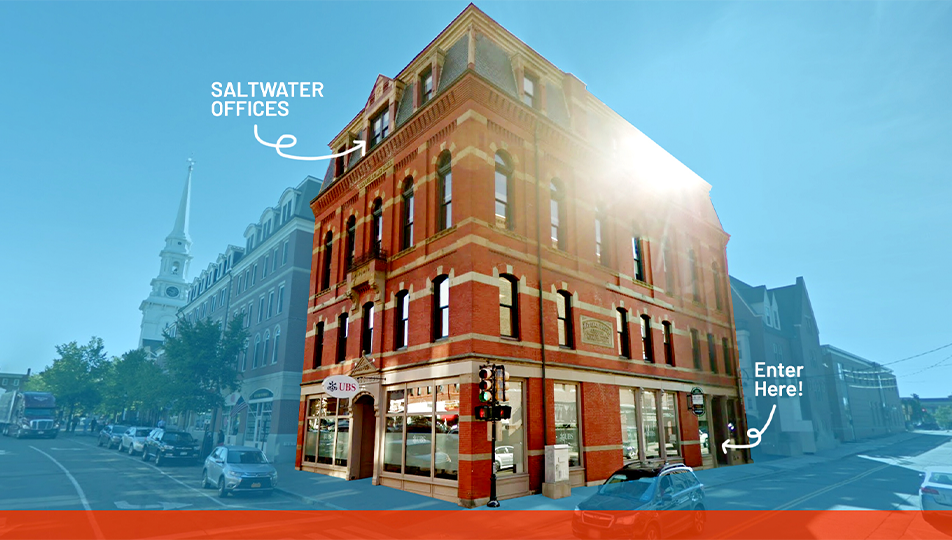 Main Entrance
Our address may say Congress Street, but you'll find our entrance around the corner on Fleet Street.
Getting to Our Floor
Our main office is up on the 5th floor, giving you two options: stairs or elevator. The choice is yours!