New relationships with your marketing agency are always full of promise. You identified a need in your company's marketing mix, then chose an agency to fill that need. You're excited. Your agency is excited. And both of you are itching to get to work achieving your company's marketing goals. (That's how we always feel at Saltwater, anyway!)
But your client-agency relationship will inevitably run into obstacles—obstacles that can accumulate over time and hinder the results of your partnership. Luckily, there are steps you can take to minimize these problems, streamline project execution, and get better results.
Without further ado, here are our top 10 tips for getting the most out of your marketing agency.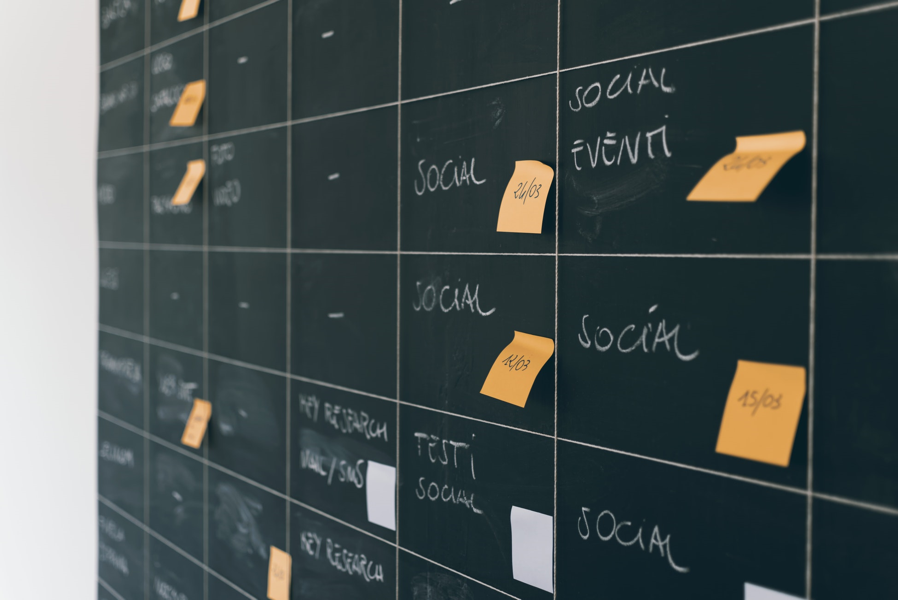 1. Clearly communicate your expectations
When you and your agency discuss a project's scope, it's important to clearly outline and negotiate your expectations in terms of budget, deliverables, and responsibilities. That way you get what your company needs, everybody is clear on the type and extent of work expected, and nobody feels taken advantage of. Besides, "scope creep" is kind of awkward, right?
2. Provide clear direction
Marketing agencies operate most efficiently with clear directions and limited guesswork. So if you'd like your agency to work quickly, effectively, and with fewer rounds of revision, aim to:
Communicate your creative preferences on projects, such as through examples of what you liked or disliked about a competitor's campaign.
Give clear, actionable critiques during the revision process, rather than subjective comments that could be interpreted multiple ways.
Consolidate your team's feedback so the agency isn't sent conflicting instructions by different members of your team.
3. Be transparent about your process
Whatever your internal process looks like, whether a single person on your team needs to review a deliverable or the entire leadership team, be sure to tell your agency. In fact, the more insight you provide into your process the better! That makes it easier for the agency to plan ahead, schedule a realistic timeline, and help facilitate approval at every stage of the project.
4. Streamline your internal processes
By streamlining your internal processes—such as how you review deliverables, provide feedback, get approval, or execute campaigns—you not only increase your own team's efficiency, but also your agency's. A streamlined process will remove unnecessary hurdles, minimize frustration, and prevent delays to project timelines.
5. Be responsive
Being responsive to your agency's emails and calls can help save time and money. Your agency may have questions, need approval, or request a resource, and delayed responses could result in missed deadlines. Accidents inevitably happen, and correspondences fall through the cracks. We've all done it! But a general rule of responsiveness can keep the marketing machine running smoothly on both sides.
6. Share your goals and pain points
Your agency is your partner, which means they share your goals. They don't just want the current project to succeed, they want your company to succeed as a whole—so tell your agency your overarching business goals and pain points. You'd be surprised how helpful they can be, taking action to mitigate challenges and to better tie campaigns to your overarching mission.
7. Address concerns with open dialogue
When issues arise and you feel your agency may be underperforming or causing problems, the most efficient way to figure out what's happening is through open discussion. A private email is a great way to bring up the issue, but to really get to the heart of the matter, it's important to set up a phone or video call. That way you and your agency can avoid misunderstandings, reaffirm expectations, find solutions, and continue working toward your company's goals.
8. Trust your agency
The reason you hire an agency is to benefit from their expertise. But to get the most out of that expertise, it's important to trust the agency and their process. Providing engaged feedback on projects is vital—a good agency always wants to know your concerns and wants—but micromanagement can impede, rather than facilitate, the creative process and prevent agencies from moving quickly and efficiently.
9. Ask for advice
Your agency is your partner, through and through. So if you're working on other marketing projects and would like advice, tap your agency for answers! This will not only give them a better picture of your overarching marketing goals and strategy (see tip #6), but also provide you with expert advice and the chance to feel out the other services your agency offers.
10. Remember, you share a goal
Client-agency relationships always have challenges. The above tips will go a long way in minimizing and mitigating these challenges, but at the end of the day, it's also important to remember that you and your agency share the same goal: the success of your company.
That's how we operate with our clients at Saltwater, anyway — doing everything we can, on every project, to help achieve your company's goals. That includes taking steps of our own as an agency to ensure you get the most out of our partnership.
What do you think? Are these conversations you're having with your marketing agency? Here at Saltwater, your goals are our goals. If you'd like to hear more about our services or how we work to facilitate great relationships with our clients, give us a holler!
---
---
Back