Social media marketing is a great opportunity for your hospital to educate and engage the communities you serve. But a lot of hospitals don't utilize Instagram as much as they do other platforms, such as Facebook, Twitter, and LinkedIn. So what does Instagram have to offer hospitals?
In short? Quite a lot.
In fact, Instagram may be one of the best tools hospitals have at their disposal for reaching younger populations and combating the perception that hospitals are only for older people.
That's why we've put together a comprehensive guide that covers:
Why your hospital should be on Instagram
Great ideas for hospital Instagram posts
Tips for successful hospital instagramming
Why your Hospital Should be on Instagram
There are three sets of statistics you need to know when thinking about getting on Instagram as a hospital.
Instagram boasts 1 billion active monthly users worldwide, which includes 35% of all US adults. (Sprout Social)
34% of US millennials say they use Instagram daily, and 72% of US teens are on Instagram. (Hootsuite)
On Instagram, users comment, like, and share at 84 times the rate of Twitter, 54 times the rate of Pinterest, and 10 times the rate of Facebook. (WeGoHealth)
So what do these Instagram statistics tell us?
First, they tell us Instagram has a strong presence in the US and worldwide.
Second, they tell us Instagram is widely used by teens and millennials, making it one of the best platforms for reaching and educating younger audiences about health. Getting access to these generations on social media is also becoming increasingly important for hospitals, as teens and young adults continue to diversify their online tactics for finding health information.
Third, these stats tell us that Instagram's engagement rates are far above and beyond other leading social media sites—which is good news for any hospital hoping to have a more active relationship with their audience.
With all that in mind, if you aim to educate and impact younger generations (who aren't as accessible as they once were on platforms like Facebook), and you want to effectively engage them, Instagram is perfect for your hospital.
Great Ideas for Hospital Instagram Posts
There's a wide variety of content that works well on Instagram, especially for hospitals looking to actively engage their audience. Here are some of our favorite types of posts that we think every hospital should take advantage of.
Community Education and Outreach
Today, people seek health advice from an increasingly wide variety of sources: social media, hashtags, forums, websites, and more. The only problem? There's a lot of inaccurate information out there, and one way a hospital can make a difference online and in their community is by reaching out with quality health advice, right where their patients are: on social media. Cleveland Clinic does a great job of this on their Instagram, creating informational videos about different health conditions.
Patient Stories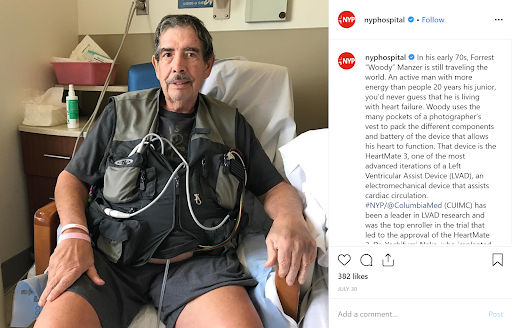 Hospitals make a huge impact on their patients' lives, and sharing those patient stories on Instagram is a great way to make your impact known to the community. On top of that, health care can already be such a stressful subject, so highlighting successes not only lifts spirits, but inspires confidence.
These types of posts are also very shareable. Just be sure to get the patient's permission first before sharing their story (and of course follow all HIPAA guidelines).
Physician and Staff Profiles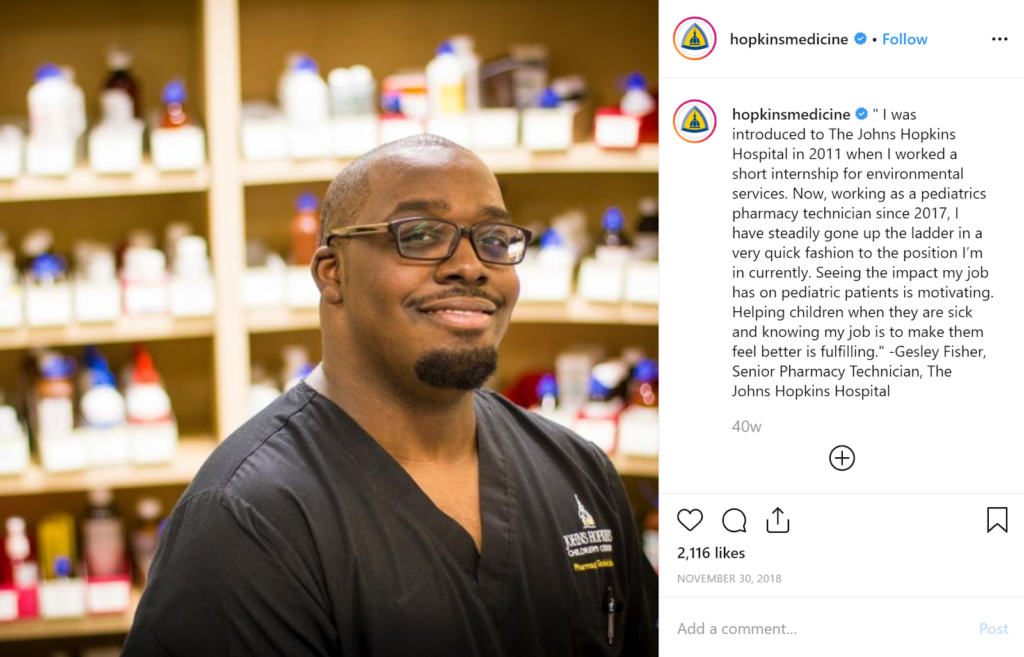 Trust between a patient and their doctor is paramount for a successful, long-term relationship. We've conducted research ourselves that reflects this, with patients we've interviewed often citing their primary care physician as their most trusted source of medical advice. With that in mind, using Instagram to share profiles of your doctors, nurses, and medical staff is a great way to add a relatable face to your hospital's social presence—a sense of human warmth, trust, and expertise that everyone wants in their healthcare provider.
Hashtag Campaigns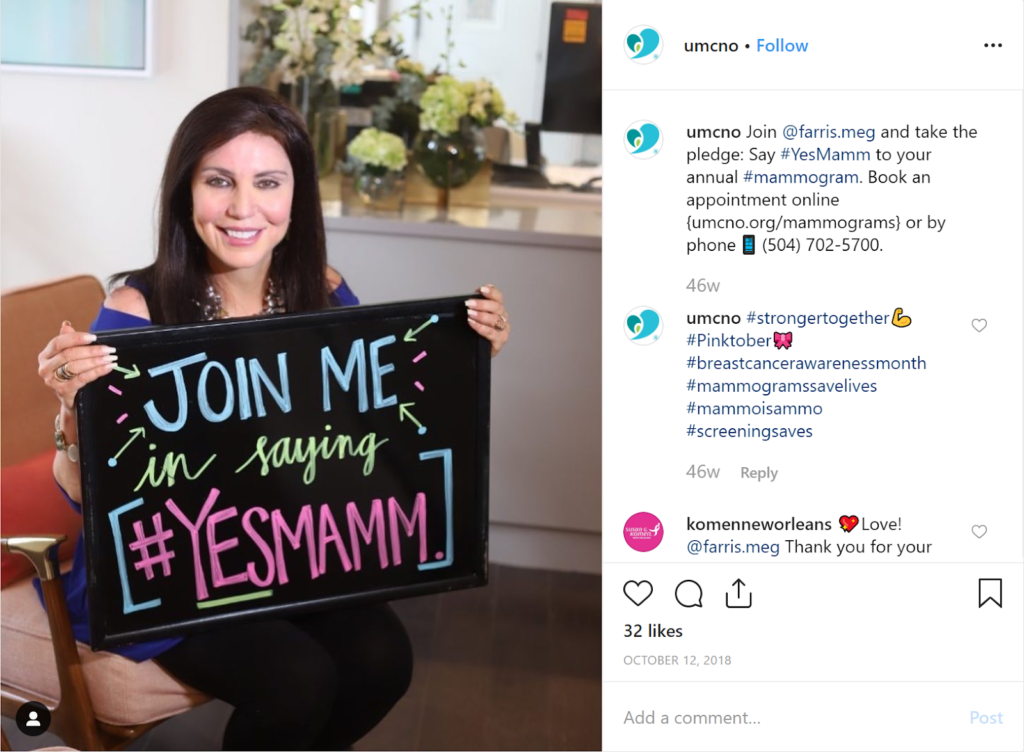 Hashtags are a great way to categorize your social posts so that they appear in front of relevant audiences. But you can also create branded hashtags to elevate and drive your marketing campaigns and initiatives—engaging audiences and spreading awareness of topics you're trying to highlight. The #YesMamm hashtag, for example, was originally created by Carilion Clinic to encourage women to get mammograms, but now it has spread across multiple platforms and organizations (such as UMC New Orleans' post above).
Influencer Collaborations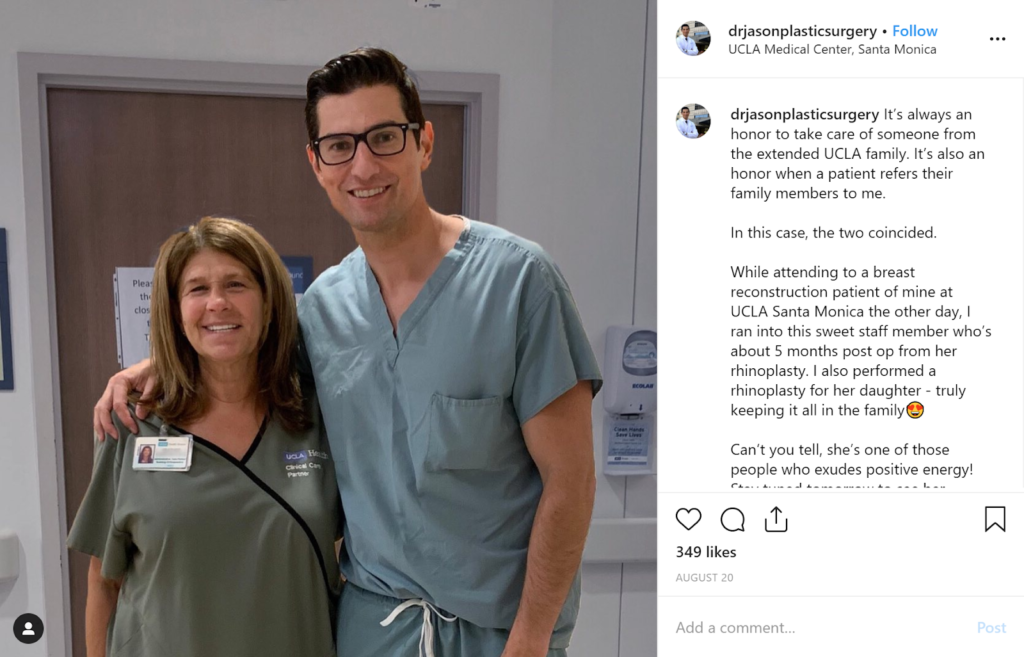 In the past, influencer marketing meant getting big stars or famous athletes to promote your business, product, event, etc. And while some brands and hospitals still do that today, with the rise of social media, there are a lot more options. Now there are micro-influencers in communities and interest groups across the US who command thousands of followers.
In terms of healthcare, these influencers are starting to take the shape of doctors and nurses on social media platforms, and there are also opportunities for Instagram collaborations with influencers in mental health, physical wellness, illness support groups, and more. For example, Dr. Jason Roostaeian, above, is a plastic surgeon at UCLA, and his own Instagram account (which has 22K followers) draws positive attention to UCLA as a whole.
Events and PR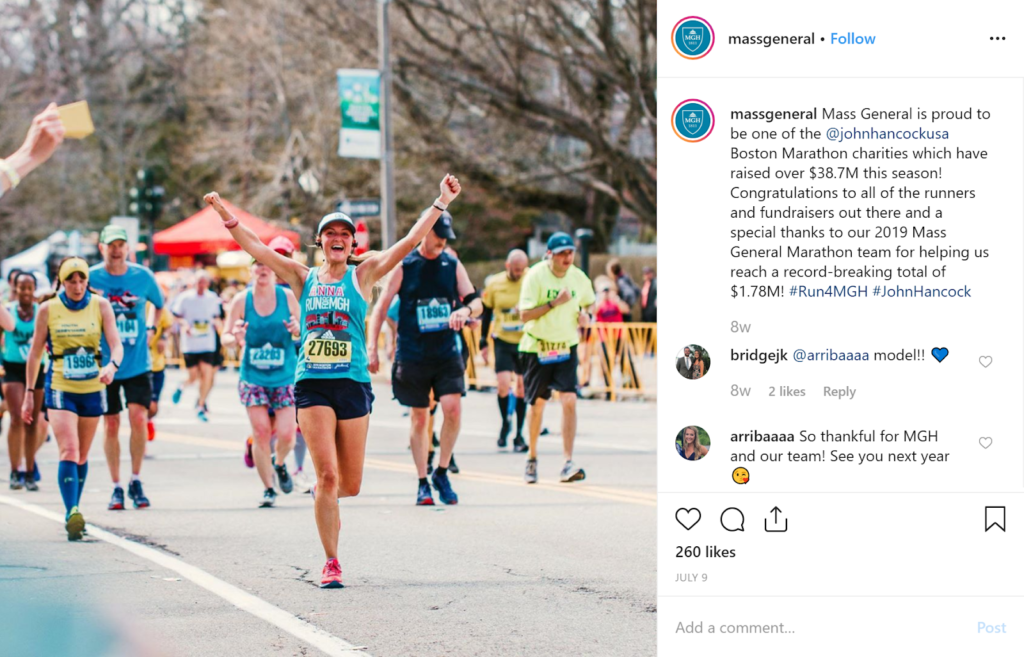 Just like Facebook and Twitter, Instagram is effective for PR just as it is for marketing—sharing hospital announcements, inviting the community to events, highlighting certain departments, etc. These shouldn't make up a lion's share of your posts, but they still have a valuable purpose and help achieve PR goals.
Instagram Stories & IGTV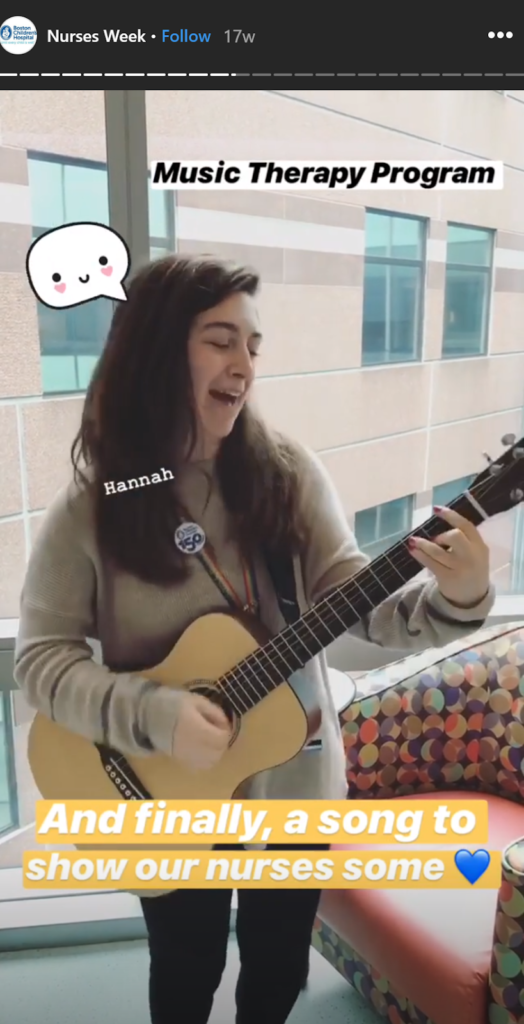 Snapchat was the originator of the "Story"—a visual feed where you can post photos or videos for your followers to view for a 24-hour period. Instagram, in turn, has adapted their own version (with an option to archive and/or feature Stories beyond just the first 24-hour window), and these posts are great for sharing health tips from physicians, behind-the-scenes insights into hospital operations, and highlights from events. Hospitals can also share longer-form videos, interviews, and features through IGTV, right on their Instagram profile.
Tips for Successful Hospital Instagramming
Now that you're seeing the benefits of Instagram and can visualize the type of content you might create, what are some simple best-practices for successful posting? Here are some tips to get you started.
Make it Visual
First things first, you need to remember that Instagram is a visual platform. While other platforms also have visual components, on Instagram, visuals are foundational. That means all your posts should be built around an image or video, since that's the thing that will catch people's attention while they scroll through their feeds.
#UseHashtags
Instagram. Loves. Hashtags. So use them! According to a report from TrackMaven, using more than one hashtag on Facebook or Twitter can hurt your post's engagement, but Instagram is unique in that the more hashtags you use, the more engagement you get (at least until you get to around 10 hashtags). So take the time to do some hashtag research, and be sure to add multiple relevant hashtags per post, to encourage engagement and to reach new audiences.
Engage your Audience
You should be actively engaging followers on all your social platforms, but those efforts go a long way on Instagram because of the higher engagement rates. So prompt your audience in your posts! Ask questions, encourage people to share stories, drive them to tag people or use your branded hashtags, etc. And when they comment or tag you in a post, respond! Make it a conversation and form connections.
Post with Consistency and Variety
To build and maintain a following on Instagram, you'll want to post with some consistency, even if it's just a few posts per week. And remember all those post ideas we discussed in the last section? Make use of them! Don't let your feed get overwhelmed by one or two types of posts; keep things fresh and engaging for your audience.
Repurpose Other Content
Instagram is a unique platform with unique strengths, but that doesn't mean you can't repurpose content from your blog, Twitter, or Facebook. In fact, adapting content can save a lot of time and effort. Just remember to cater the content to match Instagram's strengths, such as by pairing the content with a strong visual and using multiple relevant hashtags.
Healthcare Social Media Marketing
Need help with your hospital's social strategy or execution? Whether you want guidance for a particular platform like Instagram, or more holistic advice, please get in touch!
And check out our three-tiered social media marketing services if you want help producing your social content.
---
---
Back