Google recently announced that their web browser, Chrome, will start to block mixed content on web pages. This update is slated to take effect in December 2019 and will be rolled out to the Chrome 79 version first, but will eventually move to block all mixed content by default.
The takeaway: If your website has mixed content, this content will be blocked in a way that your users won't be able to access it.

What is Mixed Content?
Mixed content is an issue that occurs when a secure web page (HTTPS) contains elements like images, videos, stylesheets, or scripts that are served through an insecure link (HTTP). Having both HTTP and HTTPS content loading to display the same page is where the name "mixed content" comes from. As you can see in the example below, although this site has a secure URL (HTTPS), the video contained in the hero and the image within the right rail are both being pulled from a non-secure location (HTTP), resulting in "mixed content".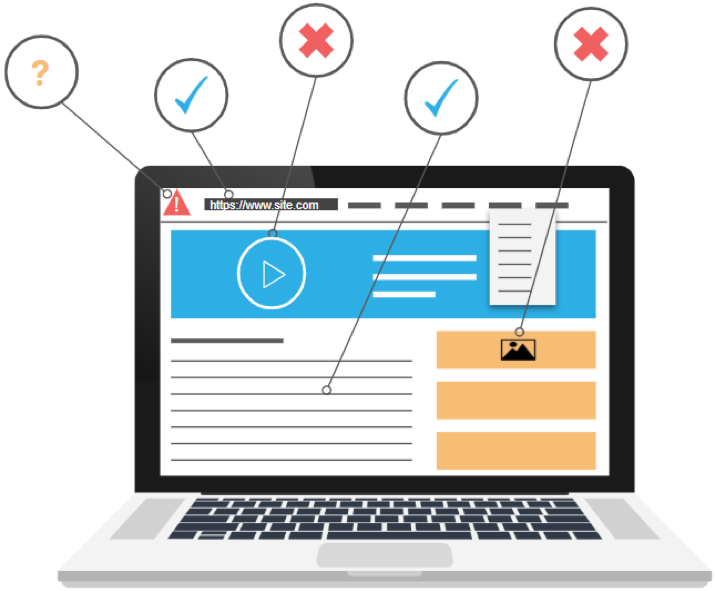 What Does a Site With Mixed Content Look Like?
If a website has mixed content, Google will present the user with a warning message like those shown below prior to them entering the site from Google search results. This can discourage visitors from entering what may be a perfectly safe site and therefor result in a potential drop in organic visibility, traffic, and engagement.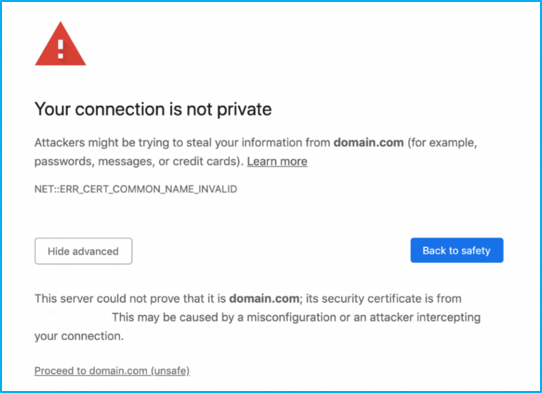 How to Fix a Mixed Content Issue?
The first step in fixing mixed content issues is the purchase and implementation of an SSL certificate. These are used to confirm the identity of a website by thoroughly validating the website owner. This is typically done through the hosting provider for your website.
Once the SSL certificate is implemented, you can simply change your URLs to HTTPS versions. This process will vary depending on how your site is built and what CMS is used. It's important to note that a redirect from the old URL to the new URL should be put in place to ensure users can still arrive at the revised URL if entering the old version. Redirects also help preserve and pass any earned SEO value to the new URL.

How Can Saltwater Help?
Saltwater is the trusted SEO partner to many organizations. As part of any SEO relationship, our team routinely crawls your site to identify and remediate any new issues as quickly as possible.
If you have any concerns about your website, security, or how the Saltwater Digital Marketing team can work with you to address mixed content, please contact us.
---
---
Back