If you've ever worked in a marketing agency, you know what's coming in the next few weeks: gifts. A whole boat load of them.
The client gifts your team has planned will arrive; need to be organized, wrapped, and packaged; and shipped out to your clients. Certain team members will begin leaving the office with wine bottles they didn't have when they arrived that morning. And if your office is anything like ours, buffets of chocolate, candy, and edible arrangements will develop in common spaces. Some enterprising staff member might even try sorting Lindt stock.
It's a season of giving, sure, but it doesn't have to be a sea of sameness. After all, who is excited to get another package of oh-so-seasonal peanut brittle?
At Saltwater, we've committed to sending gifts that have a story and a purpose. While our organizational values of sustainability and empowering an active lifestyle always provide us a place to start, each year our gift ideas go in a slightly different direction. They all have a few key attributes though:
They need to be useful, we all have enough 'stuff'.
They need to be sustainable, since a round of client gifts could produce its own mini-landfill if you're not careful.
They need to have a branded element, so a few years from now you can look back and remember who gave you your favorite reusable bag.
Below, we run through some of our recent holiday gifts to provide other agencies with proof that there is life beyond the chocolate sampler.
2015:
Surfboard-shaped, bamboo cutting boards.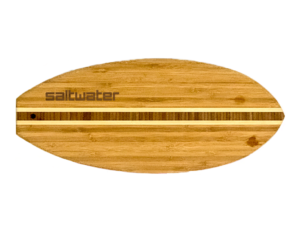 2016:
Hand-crafted candy sushi (custom made for Saltwater clients), stainless steel chopsticks, Saltwater-branded tea towel.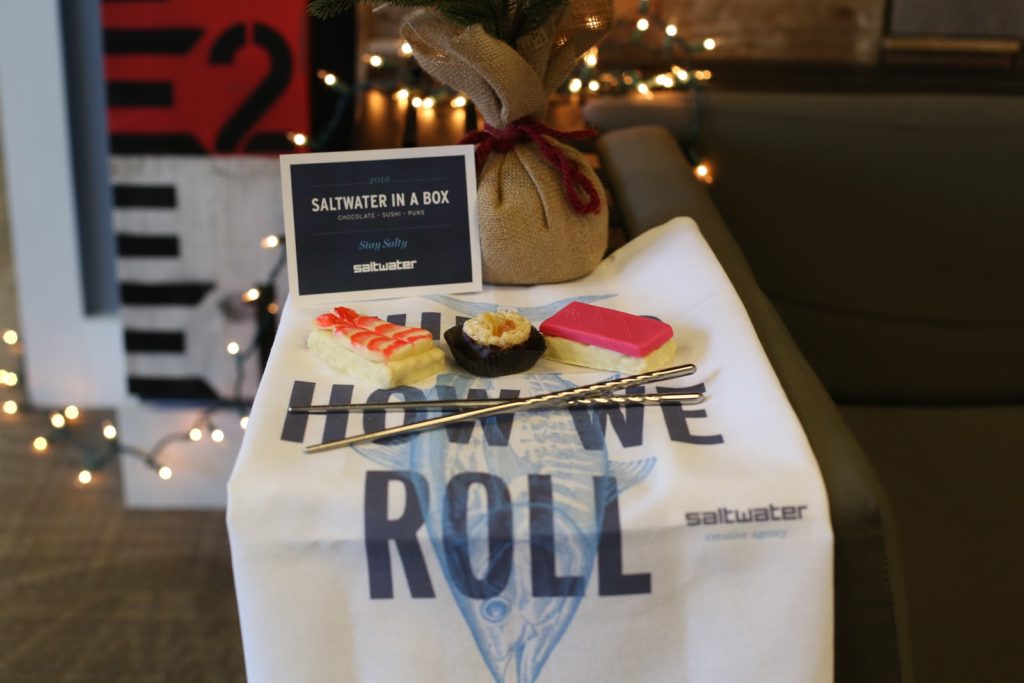 2017:
Saltwater-branded Turkish beach towels with 100% of proceeds benefitting the Surfrider Foundation.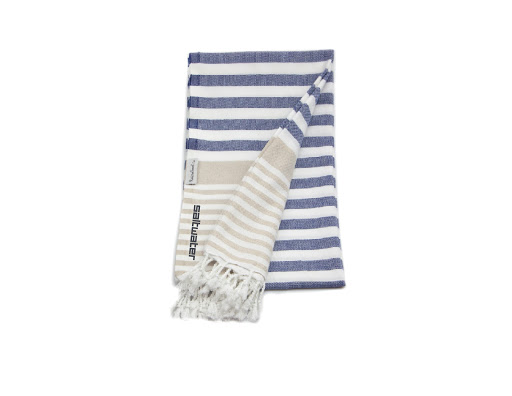 2018:
Reusable branded shopping bags and stainless-steel straw kit with cleaning brush and carrying case.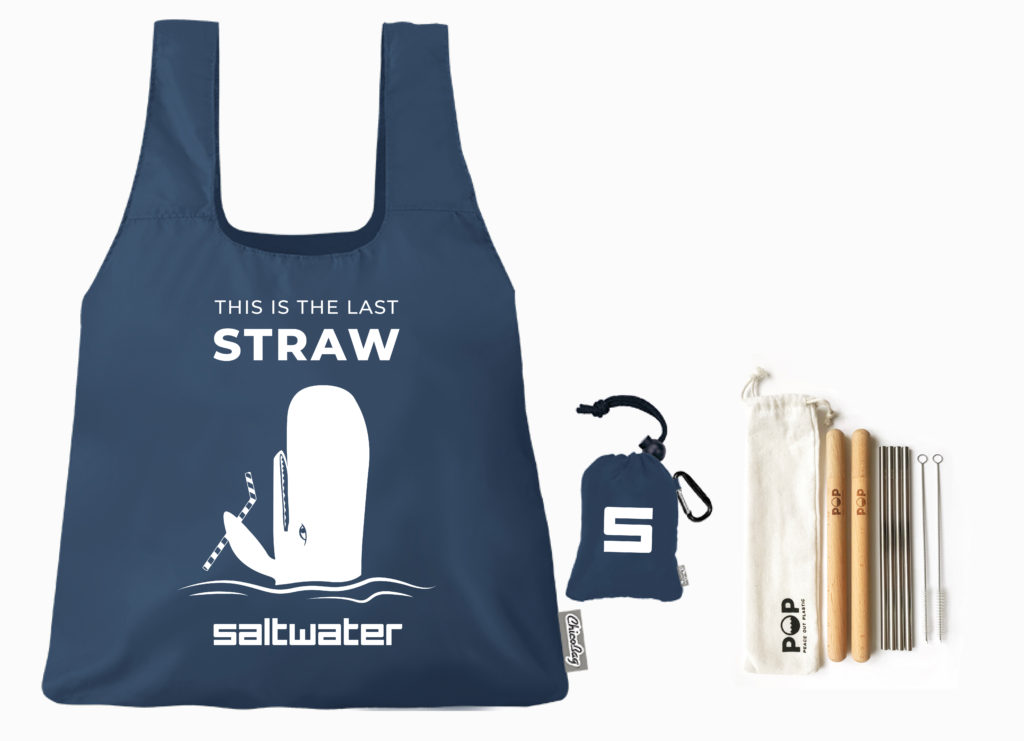 2019:
Something sustainably awesome!
---
Once you have your gift ideas picked out, here are some other things to consider:
Source your packaging materials from local shops and boutiques, they have more cardboard boxes and packing paper than they know what to do with—we like to hit them up before the recycling truck rolls through.
Check and see if your gift will give back somehow. Will a percentage of the proceeds be given to a charity or organization in need? Find one that your company is passionate about. For us, it's our beloved salty waters, to name one.
Look for local makers and providers. Buying a hundred of something from Amazon will be a drop in the bucket, but buying 100 of a hand-crafted item could lead to a pretty great Christmas for some local families.
If you have to buy from Amazon, check out smile.amazon.com. Amazon donates 0.5% of your purchase price on eligible products to a charitable organization of your choice.
---
Have you given any great client gifts lately? Tell us about it on Facebook, Instagram, or Twitter!
---
---
Back