Standing out as an e-commerce brand is getting damn near impossible.
Why? Well, for one, the internet is a loud, crowded space, and people are fed up with the same old ads. In one HubSpot survey, 91% of respondents said they found ads more intrusive today than a few years ago.
That's no surprise, considering the average person is served over 1,700 banner ads per month—an over-saturation of ads that not only makes it harder to stand out as a brand, but also leads to banner blindness (a phenomenon where people start to ignore online advertisements in familiar placements).
On top of all that, more and more consumers are abandoning the individual e-tailer, just like they did the Main Street retailer, in favor of Amazon. With its all-encompassing selection of products, competitive prices, and fast, free shipping for Prime members, it's not hard to see why.
So what can you do? Competitors are crowded around your customers, shouting out offers and promos—and your customers are growing increasingly deaf, shutting themselves down and defaulting to the lowest prices and fastest shipping. How do you cut through all the noise?
The answer?
A killer brand narrative.
What is a Brand Narrative?
A brand narrative is the story your company tells about who you are, what you do, and why you do it. It pervades every piece of communication you create, from the copy you write for blogs, ads, and social media, to the visual language of your imagery, videos, and design—everything working together to tell your story.
But what is your story?
At its most basic level, the story of your brand narrative is built around your company's organizing principle—or the core belief that motivates everything you do.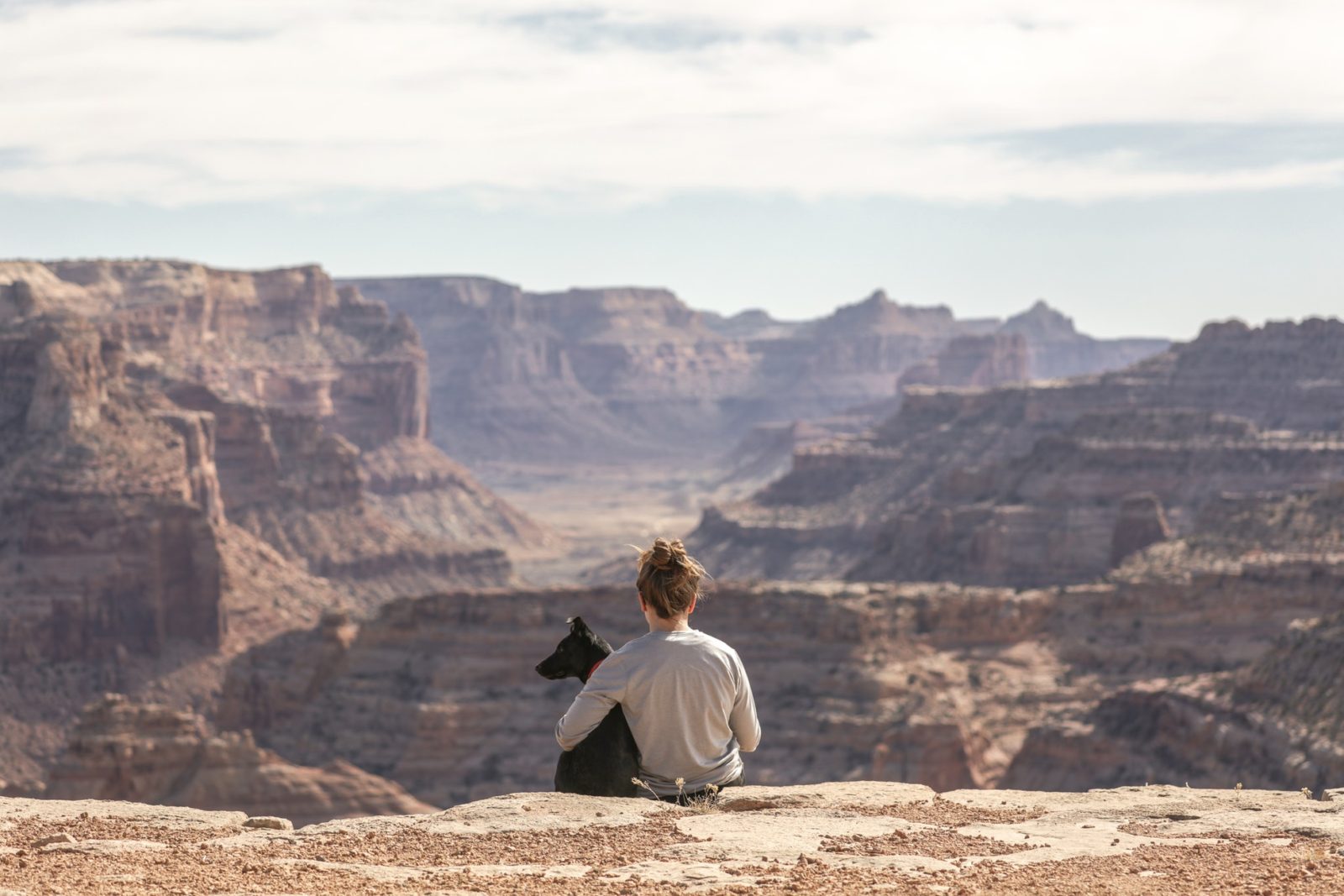 For example, REI believes that to live outdoors is to live well. Driven by that belief, they aim to help everyone discover the joys and benefits of outdoor activities through their products.
At Tesla, they believe it's vital for the world to accelerate its transition to a zero-emission future, which is why they innovate and sell electric cars.
And Harley Davidson's organizing principle is the freedom of the open road, so they aim to unite, inspire, and empower motorcyclists who share that passion.
In summary: REI sells outdoor equipment. Tesla sells electric cars. Harley Davidson sells motorcycles. But for their loyal customers, the products are not the end-goal; instead, they're a means for achieving a higher aspiration.
That's a brand narrative. It's what makes customers sit up in their seats and take a closer look at your brand—and it's the story they buy into when they choose to become a customer.
Why Brand Narratives Are so Important Today
There's a lot of research out there that will tell you why customers respond well to storytelling in marketing (spoiler alert: it's because stories are compelling, memorable, and make your brain light up like a Christmas tree), but they don't talk about why implementing a brand narrative is suddenly so important today.
The reason?
Because of the internet.
WHAT.
Shocking, I know, but allow me to elaborate. It's because of the internet and, in particular, how the internet has enabled consumers to tell their own stories more effectively than ever before.
Of course we're talking about social media and online publishing platforms, which have made it effortless for everyday people to broadcast their voices (with many even monetizing their voices as influencers). But just as significant is how the internet has elevated e-commerce, and the vast array of products available, to enable customers in telling their own stories, both online and off.
How e-Commerce Brands Fuel Personal Expression
Design anthropologist Dori Tunstall explains how throughout history, we've almost always used "things" to identify who we are. In the modern day, that means handbags, watches, clothes, gear for our favorite activities, etc. And consumers want these products to have stories attached to them so that the products can aid them in telling their own stories—whether that story is a particular design aesthetic through Gucci, or a love for conservation and the great outdoors through Patagonia (whose ecological Don't buy this Jacket ad created a lot of buzz back in 2011).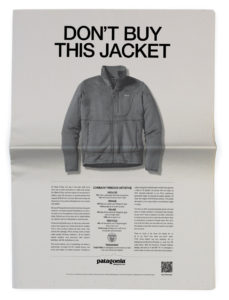 In fact, it's the rise of e-commerce that has given consumers access to a much larger variety of products and, therefore, a much larger palette of items to choose from for expressing their identities in daily life as well as through social media. That's why brand narratives have always been important for e-commerce stores in particular: consumers buy products to fulfill a need and to bolster their own personal expression. And today, while sites are increasingly competing to address the former, their success is predicated on the latter.
In other words, you need to sell more than just watches, clothes, outdoor equipment, etc. You need to sell how your products will help customers live out their values and aspirations.
If you do that effectively, you'll be able to compete with anybody online. And we really do mean anybody, including…
Competing with Amazon
Let's start with the bad news.
The bad news is you'll never beat Amazon. Jeff Bezos' once-upon-a-time startup, now e-commerce behemoth, makes up 43% of all online sales in the US alone, and there's no fighting that.
But the good news is you don't need to. Amazon, at this point, is less of a traditional competitor, and more of an e-commerce platform. It's a tool built to facilitate the sale of products, with 54% of all product searches starting there in Q2 of 2018 and many e-tailers utilizing Amazon as an additional sales channel.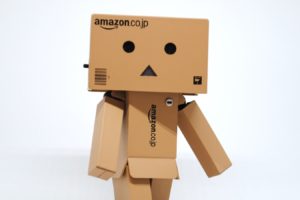 But Amazon's size and ubiquity is both its own strength and your opportunity. The company has grown to such a massive scale by selling everything to everyone—which means they're completely incapable of specializing. In other words, they can't:
Speak to specific audiences like you can
Build loyalty in a niche like you can
Tell a story like you can.
There's room for both brands and Amazon to succeed, as long as you don't try to become Amazon. You'll never be able to significantly compete in terms of shipping rates or convenience alone—but you can dominate Amazon any day in terms of telling a story that moves people to choose and commit to your products.
So what do you say?
Let's tell a story.
How to Get Started
The first step in developing a brand narrative is to have a conversation.
That conversation begins at your company—with you and your team discussing your brand values, the audience you're trying to reach, and how a narrative could help you connect with that audience.
Step two is continuing that conversation with an outside partner.
Obviously, we're biased (Hello, our name is Saltwater, and we do brand work), but collaborating with an agency that's experienced in branding is the best way to ensure your narrative gets results. After all, you need to do more than just create a narrative—you need a communication strategy, too, for effectively executing that narrative across your various channels.
---
---
Back