MASTER YOUR CRAFT
Web content marketing has been the rock star of the greater marketing universe (it's a real place!) for a few years now, and it's popularity is showing no signs of slowing down. Of course, said "popularity" is based on need, which is great news for content writers. Earning your wages as a word pro isn't as easy as it might seem, though.
With such a high demand for production, there's a danger that the work itself can suffer. Plus, competing with the gaziillions of content pieces already in cyberspace is no small task. With all this knowledge setting the stage, here are some content writing tips to help you better hone your craft.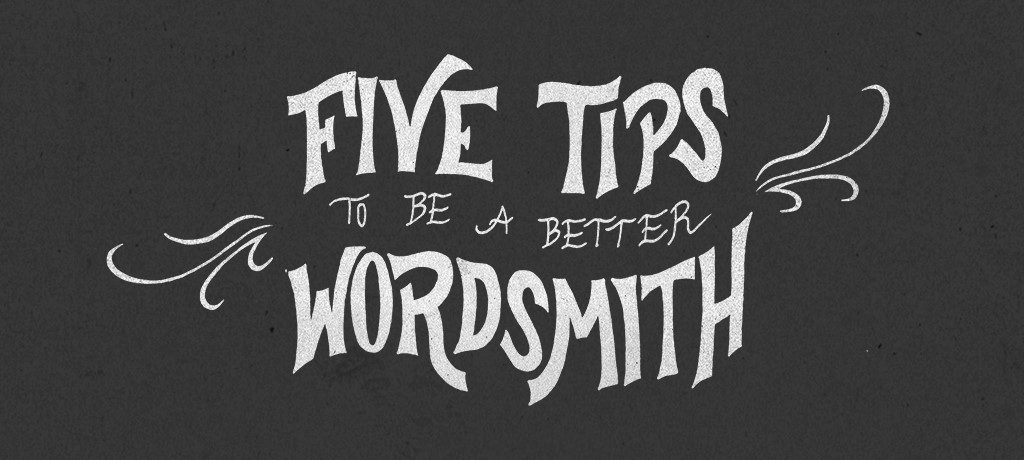 1. BRING A STRONG DELIVERY
Headlines are the hook, so you have to make them sharp. In a world where writers are shouting (with words) to be read, your headline needs to scream "read me, I'm interesting!" A boring headline is like an undercooked pizza; someone is going to take a bite or two and then stop eating. Headlines should be clear and concise, but never dry. Draw your readers in and keep them engaged.
2. GET TO THE POINT
Don't waste your reader's time with long, unorganized, sentences created for your own edification, and don't wait until the end of a piece to make your point. People are interested in reading content for one reason: to learn something. They don't want to jump through hoops to do it. In this fast-paced world, people want everything delivered quickly and efficiently.
3. QUALITY BEATS QUANTITY
Heavy output isn't a bad thing if the material is compelling, but don't overdo it. It's great to produce a lot of work, but it's better to write a reasonable amount of high quality pieces than a slew of mediocre ones. Don't let the demand for web content stress you out or hyper-extend those writing muscles. Focus on always producing your best work so when you do publish, readers will be hooked.
4. YOU HAVE A VOICE, SO WRITE WITH IT
Don't be afraid to add some spunk to your writing for content marketing! Readers respond well to humor and wit because it's entertaining. Inc Magazine encourages writers to "inject" their own unique personalities into their content. Stale, boring web content is a buzzkill for people craving a good read.
Adding life to your writing will keep readers entertained, interested, and wanting more. Transform your passions, hobbies or areas of expertise into analogies and stories to be worked into your content. Don't get overly personal, but give enough to allow the reader to feel like they can connect with you.
5. KNOW YOUR SEO
SEO content writing can be tricky. Readers will know from a mile away if you're keyword stuffing to tap into extreme search engine optimization (Google will spot it, too). A lot of web content writers produce an article with their mind focused on getting in as many keywords as possible, but again, go with quality first. Good writing beats excessive keyword writing every time.
When it comes to content marketing, try this simple approach: Write the article first, focusing on what you want to say, and how you want to say it. When you're done, go back and find places to subtly work in keywords without overdoing it. Your readers will appreciate it, and so will Google.
---
Tagged in:
---
Back