You can't go a day in the financial services industry without seeing another article about digital transformation and the fintech revolution. And industry insiders are well aware that COVID policies may have accelerated the adoption of digital banking. But a Jeffries report published in late 2019 made it clear that a majority of consumers have a desire to conduct in-person banking: "Nearly 75% of respondents visited physical branches at least once per month."
In an analysis of the report, Jeffries highlights this is not a case of older customers holding on to in-branch visits, "perhaps surprisingly, younger respondents indicated branch/ATM proximity as first and digital/ mobile capability as second when choosing a new bank," Ken Usdin, Jefferies equity analyst, wrote in a note to clients.
While in the past 18 months more consumers may have become comfortable using online tools out of necessity, we don't anticipate the propensity for in-person banking to significantly diminish. In September 2020 Saltwater conducted a survey of 500 residents across New England. Prior to the pandemic, more than half of respondents were visiting a branch at least once a month. And 68% of participants said they planned to maintain or increase the frequency of in-person visits once Covid restrictions were lifted. Another 23% of respondents admitted their in-branch visits would be less frequent, but still plan to conduct in-person transactions.
But, we aren't suggesting this is a reason to stop – or even slow – your digital transformation. Rather, we urge financial institutions to be thoughtful about the balance of digital tools and physical locations and the role convenience and service play in customer interactions both online and off.
Personalizing Your Digital Touchpoints
Digital tools can add value to your customers and your institution. They make your customers' lives easier and your brand more accessible while providing useful data and allowing you to better understand your audience and their behavior.
Customers may initially be drawn to digital tools because of the convenience they offer; the need to always access a physical location and adhere to specific hours of operation is eliminated. In our fast-paced, transient world, this can help attract and retain customers. But just as in physical interactions, a superior experience within your digital landscape is critical for customer satisfaction and retention.
Creating a personalized digital experience can deepen your brand's connection with your customers/members even in the absence of face-to-face interactions. Look for these opportunities on your website, in-app experience, and email communications. The data you receive from these tools can often be leveraged to individualize the experience in meaningful ways; think beyond just using a customer's name. Understand the tools your customers use the most and aggregate that information to truly provide an easy, one-stop digital experience.
Being digitally connected to your customers can also open new doors. Become a resource through on-brand responsive chatbots and quality financial literacy content. These tools add value to your customers and can assist in growing your relationship. If customers feel confident turning to your brand for advice and insight, you've earned valuable trust and loyalty.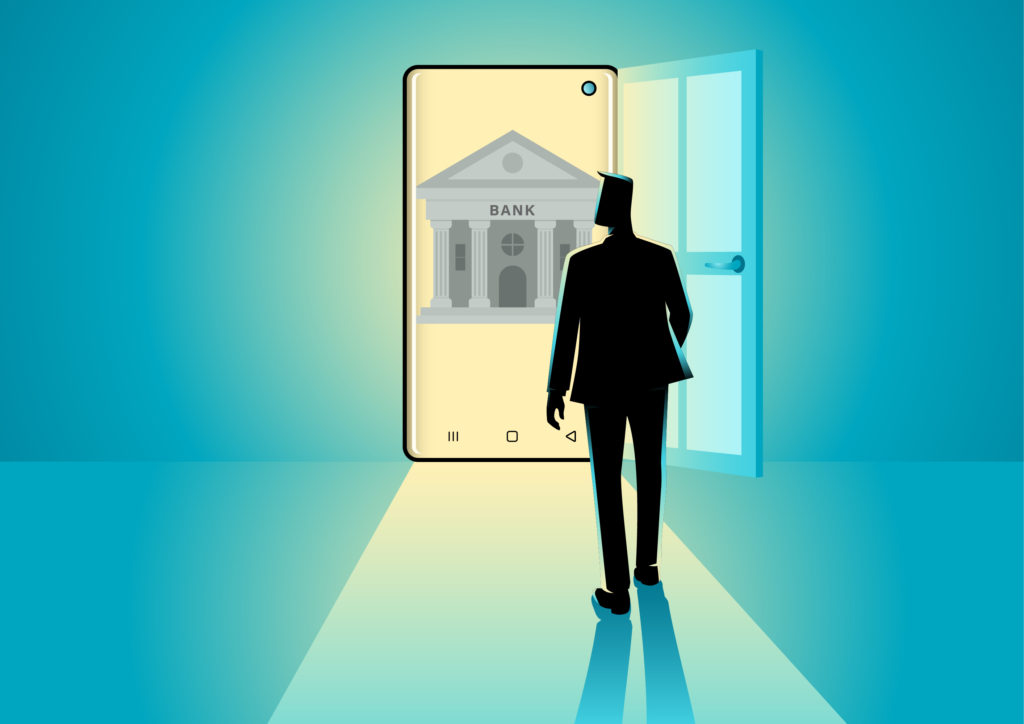 Capitalize on In-Person Interactions
While we urge all institutions to focus on their digital experience, based on Jeffries' report and our survey results, it's also critical to continue to enhance and modernize the in-person experience.
Convenience remains an important attribute of any interaction; while customers of all ages may still value the in-person experience, they likely don't want it to be a lengthy experience. Ensure customer information is complete and readily available, while still maintaining the highest level of security. Allow multiple transactions to be easily completed in one visit and personalize every interaction based on a customer's unique needs.
Personalization may be easier to achieve for long-tenured clients, but as favorable market trends like low interest rates drive new customers, likely with more complicated transactions being conducted in-person, take advantage of the opportunity to make a positive first impression. Think about critical information for new customers and how your brand can shine in those initial interactions. Help staff be proactive in anticipating the needs of new customers and ensure processes are as streamlined as possible.
Also, be mindful of which clients are most likely to be visiting a brand location. Saltwater's survey indicated Individuals with household incomes of $100,000 or greater have some of the lowest branch visitation in our survey. Among this audience, 61% said that prior to March 13, 2020 they visited a brand once a month or less. And 34% said post-pandemic they planned to visit less often, or not at all. Appropriately prepare your staff and tailor your in-branch experience to those guests most likely to visit, while being mindful of all clients.
The Bottom Line
Both the digital and in-person experience are critically important to your brand's long-term success, and they're not mutually exclusive. Be sure online information is updated and accurate for physical locations. Be particularly mindful of the mobile experience as more and more customers engage via their phone, whether it's cashing a check or looking for directions to the nearest ATM or brand location. Similarly, ensure your staff is familiar with your digital tools and are able to assist and guide clients through your digital experience..
While the digital transformation is not slowing down, don't allow new technology and emerging trends to obscure the continued need for exemplary service during in-person interactions that remain popular among clients of all ages.
---
---
Back