BEARPAW RIVER BREWING CO.
Project
Packaging Design
---
Client
Bearpaw River Brewery is based in Wasilla, Alaska and is run by four brothers. Jake, Jed, Jack, and James grew up in the Mat-Su Valley north of Anchorage, and the beers that Bearpaw River brews, the Frontiersman IPA, Mat Maid Milk Stout, and Hatcher Pass American Pale Ale, are crafted to bring a little bit of The Valley with them as they're distributed in Alaska and beyond.
Challenge
Bearpaw River was making great beer, but you couldn't tell by looking at the bottle. The brewery was using their logo, a classic brewery design in black-and-white, as the sole art on their 22 oz. brown glass bomber bottles. Next to colorful cans with full-wrap art and moose and mountains galore, not only did the beer not stand out, it didn't tell a story and it didn't even look particularly Alaskan. Bearpaw knew they wanted to move from large bottles to standard cans, but how to do that in a way that made them stand out was a problem to be solved.
Solution
At Saltwater, we leveraged our experience in can design and printing to ground the creative approach. We started with an interview process that delved into exactly how the brothers' experiences in The Valley made their way into the brewing process. The beer told a story, and the cans needs to align. From there, our design team had more to work with because cans present more of a canvas than bottles and they took advantage of it. Utilizing a broader color palette and a straight-forward illustration style that mixed rural nostalgia with a modern look and feel, Saltwater was able to usher in a new era at Bearpaw River and help the brewery bring a true Alaskan product to shelves near and far.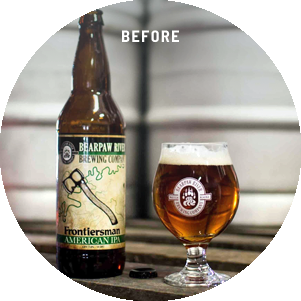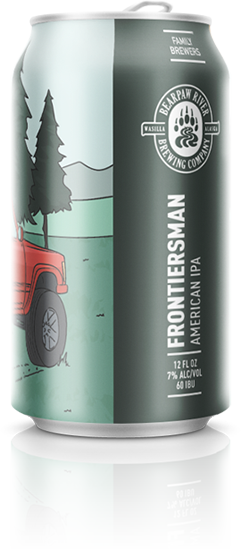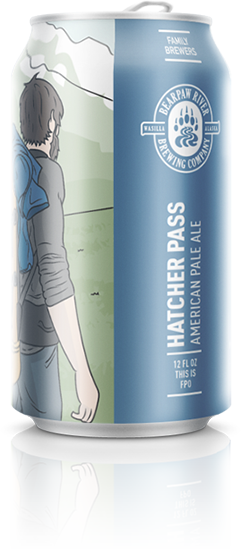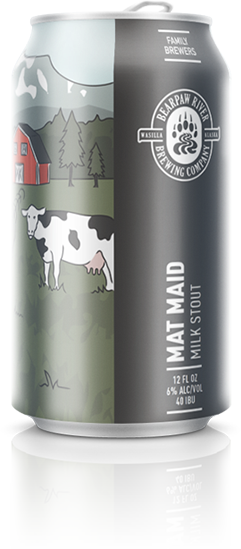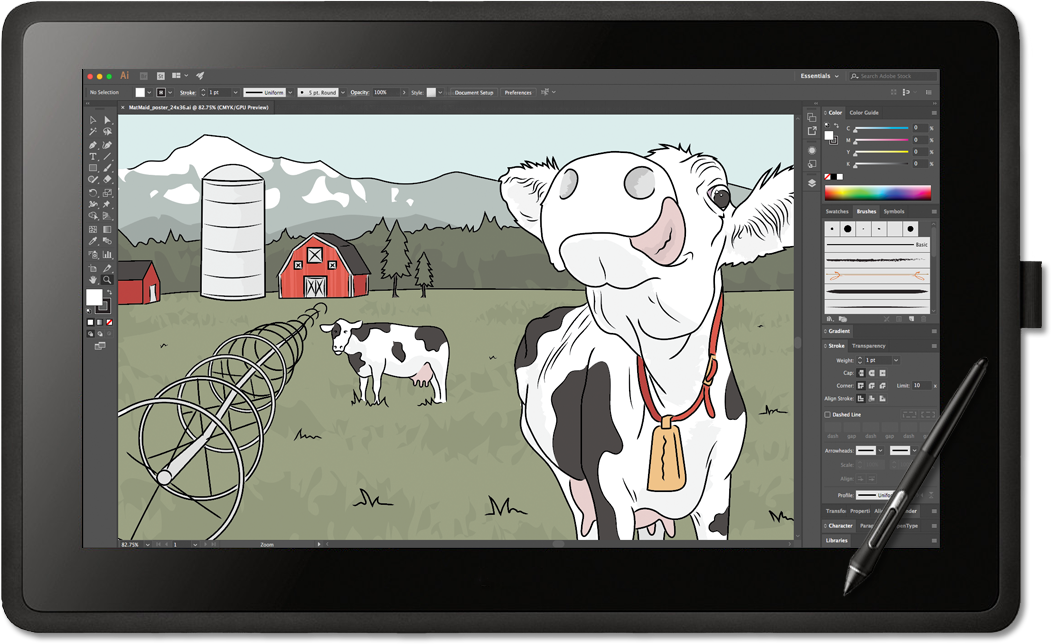 All the art for these Bearpaw River Brewery cans was hand-drawn at Saltwater. Kyle, one of our Senior Art Directors, used Adobe Illustrator and the experiences of The Valley provided by the brothers to bring the beer's story to life.