WENTWORTH-DOUGLASS HOSPITAL
Two award-winning hospitals, one great team.
---
Project
Brand Identity, Advertising, Video Production, Web Design, Development
Client
Wentworth-Douglass Hospital is a not-for-profit charitable health care organization located in the Seacoast community of Dover, New Hampshire. Serving its communities since 1906, the hospital also has Prompt Care locations in Dover and Pease Tradeport, and Express Care locations in Dover and Lee. In 2017, Wentworth-Douglass joined the Massachusetts General Hospital family and Partners HealthCare system.
Challenge
This campaign had a few interesting challenges. At the time we started the campaign planning, the full scope of the hospital acquisition was not complete. As such, legally, we could not say much in terms of added services and benefits from the hospital for the seacoast community. We also had the creative challenge of bringing the heart of the Boston medical community to New Hampshire.
Solution
Most New Englanders share a love of Boston sports teams. Our creative solution was to find the right Boston sports legend, someone with a storied career, known by multiple generations of fans as much for their hard work and heart as their achievements. Enter Tim Wakefield: He was the perfect spokesperson. And, he was a pleasure to work with... even after the hundredth time we asked to wear one of his two World Series rings.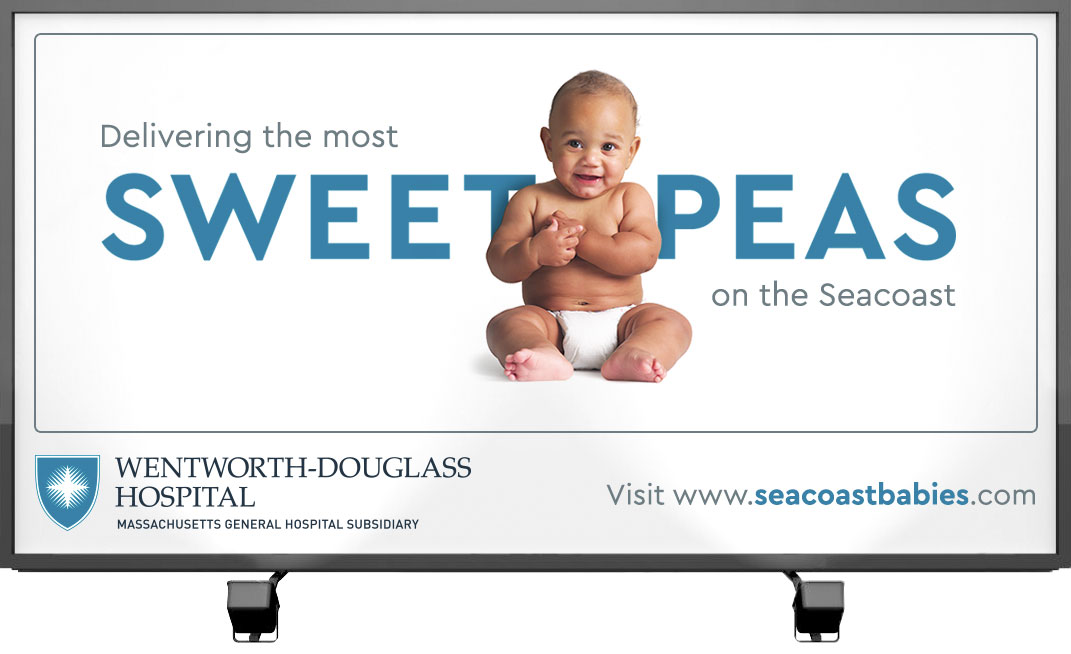 Billboards
Our billboards for this campaign captured the essence of what the experience at the women and children's center is all about: a beautiful baby! Simple copy and the perfect image are easy to consume and hard to forget.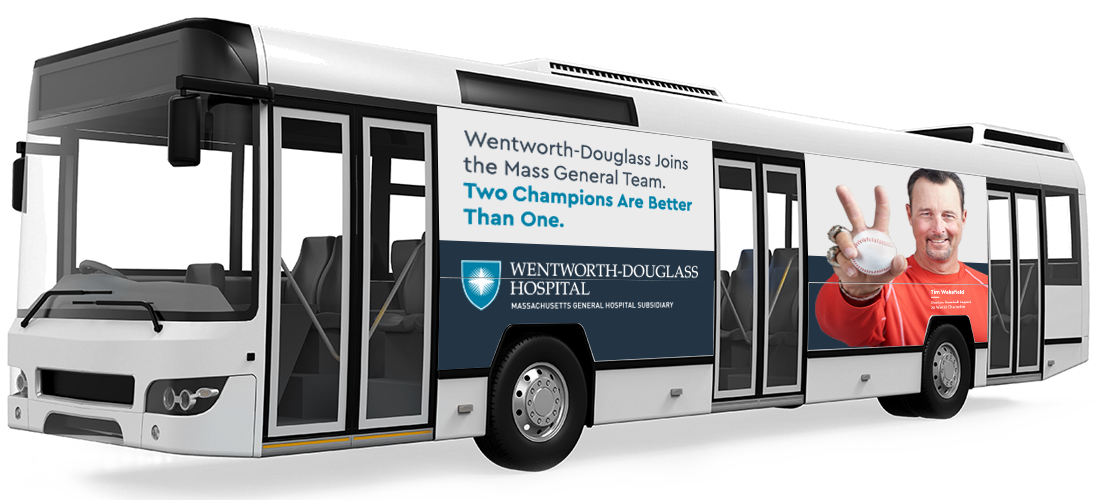 Bus
Bus wraps are great for ensuring a campaign gets plenty of eyes on it. Here we captured the recognizable image of Boston Red Sox legend Tim Wakefield, the face of a campaign promoting WDH joining the Massachusetts General family of hospitals.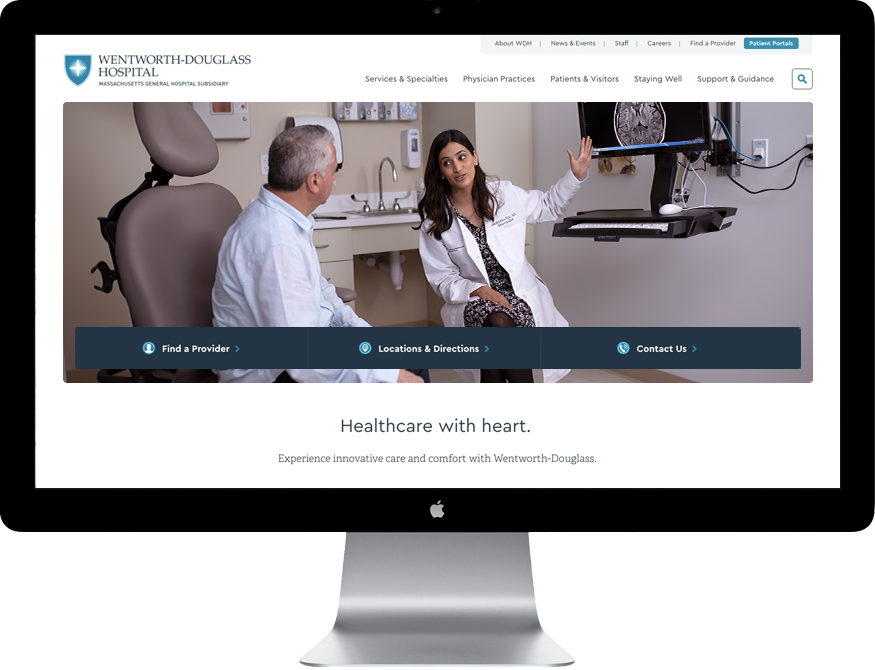 MAIN SITE
Wentworth-Douglass Hospital needed a web experience that matched its level of care and expertise. The result is a site that is simple to navigate, employing atomic design best practices and bringing order to a great deal of vital information.
Visit Site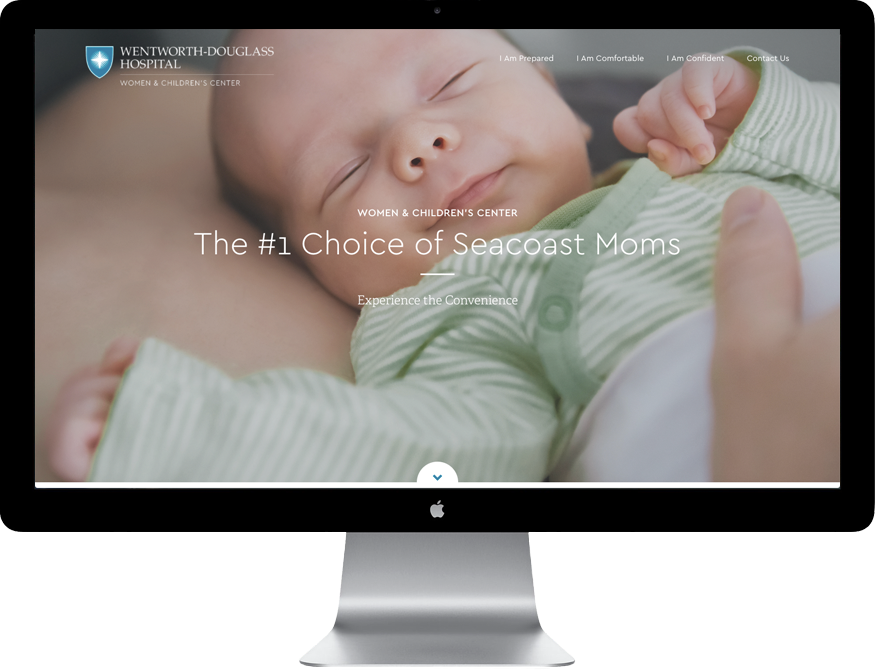 SEACOAST BABIES
We ran a campaign for WDH's Women and Children's center that included creating a microsite designed to make the process of childbirth—and all the information that comes with it—easy to consume.
Visit Site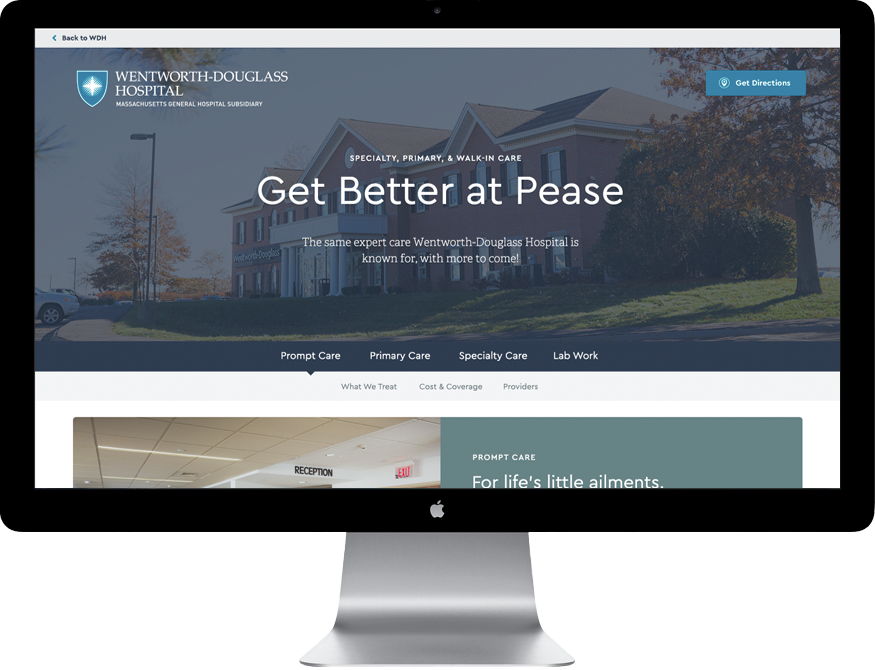 GET BETTER AT PEASE
When WDH opened a new campus at Pease Tradeport in Portsmouth, we ran a general awareness campaign that included a web presence highlighting everything patients could access there, as well as allowing patients to book appointments online.
Visit Site