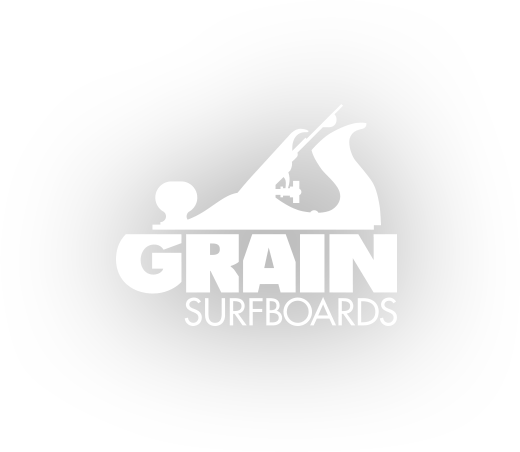 GRAIN SURFBOARDS
Reflecting the natural beauty of Grain in cyberspace.
---
Project
Brand Identity, Advertising, Video Production, Web Design, Development
Client
Grain hand-builds wooden surfboards designed to last a lifetime using locally grown, sustainable softwood trees. Yes, they're the epitome of cool. Grain also hosts three- and four-day board-building workshops at their home base in York, Maine, as well as at their second home on Long Island.
Challenge
Grain needed a website that reflected the natural beauty of their products and the art of creating them, as well as a place for customers to customize their own board.
Solution
We created a fully responsive website marked by beautiful photography highlighting craftsmanship, products, people and places that make Grain what it is. The website has an improved eCommerce platform and also includes a custom-built, interactive 3D board building experience. Our team brought every Grain model board to life with 3D rendering, allowing the user to customize their board before they walk into the shop. We "brought the boards to life" by converting 3D CAD files into low-poly models, also skinning each board to look as real as possible on the web.
We also built a custom web delivery platform with Three.js and Concrete5 so the folks at Grain could manage the models themselves going forward.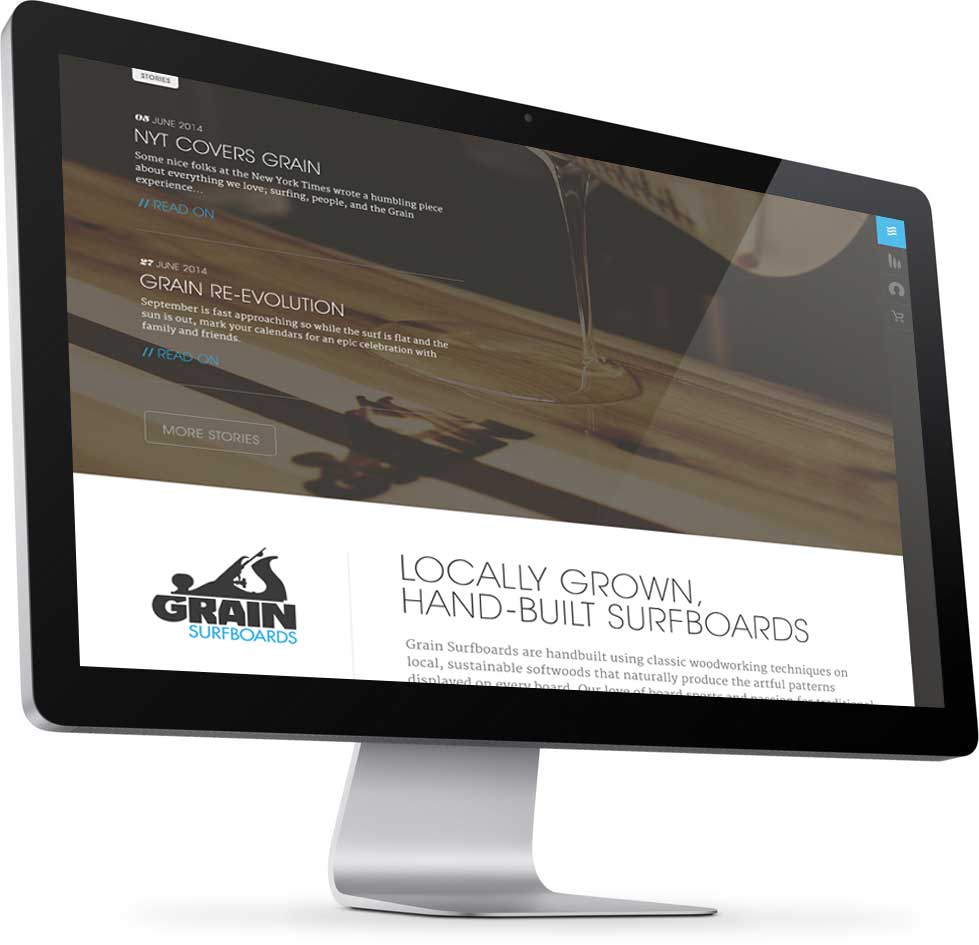 FONTS
PRIMARY FONT
AVANT GARDE
---
SECONDARY FONT
Merriweather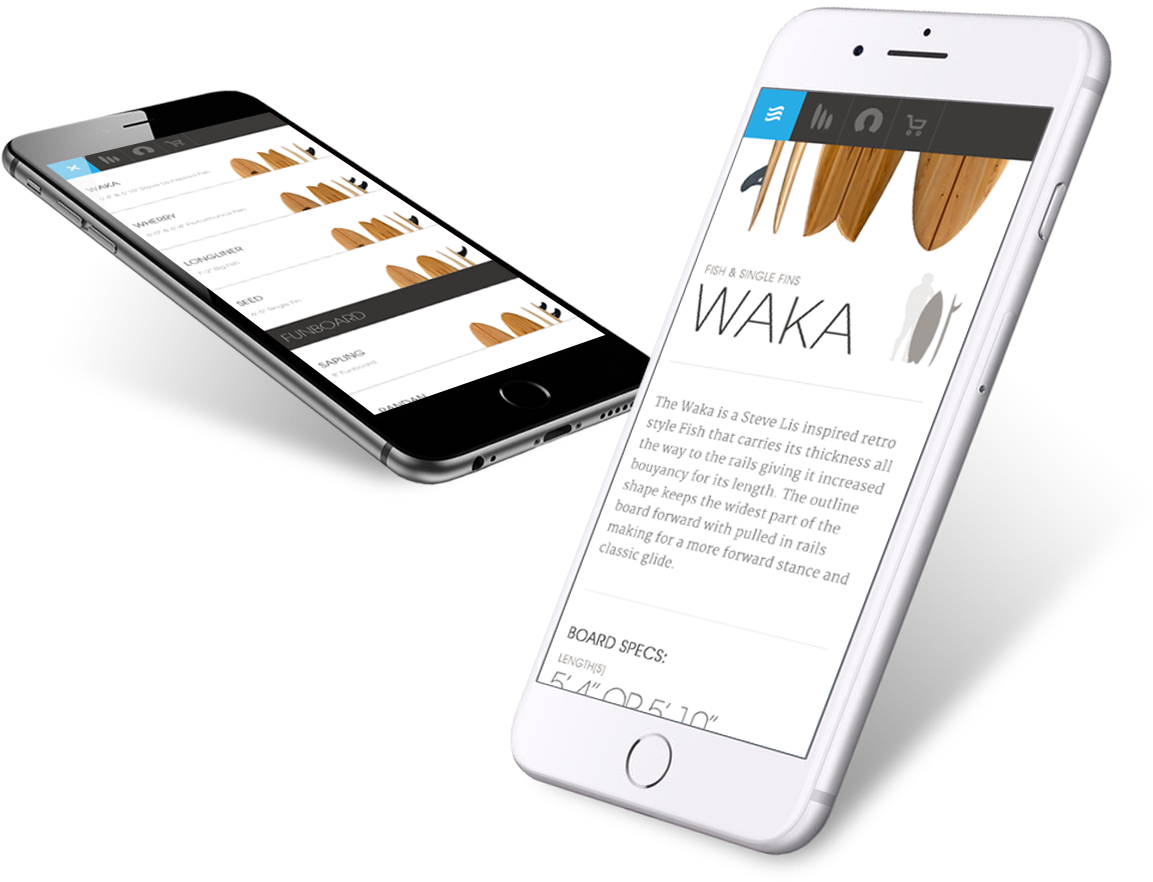 Every surfer has a quiver of boards to choose from. So, we sought to recreate that experience when checking out Grain's lineup, highlighting the unique features of each board.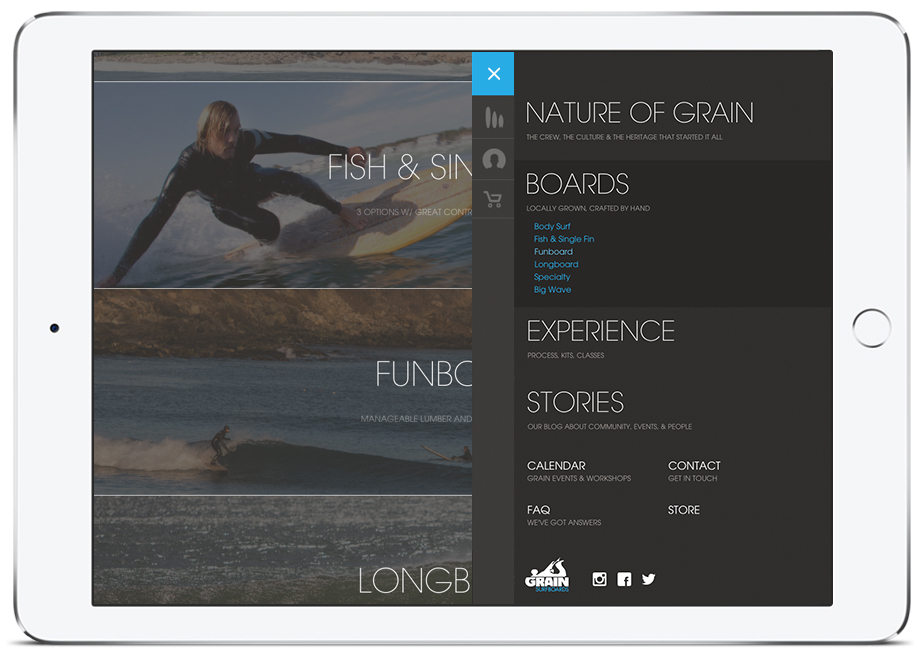 Users can traverse anywhere in the site via this immersive and intuitive mega-menu .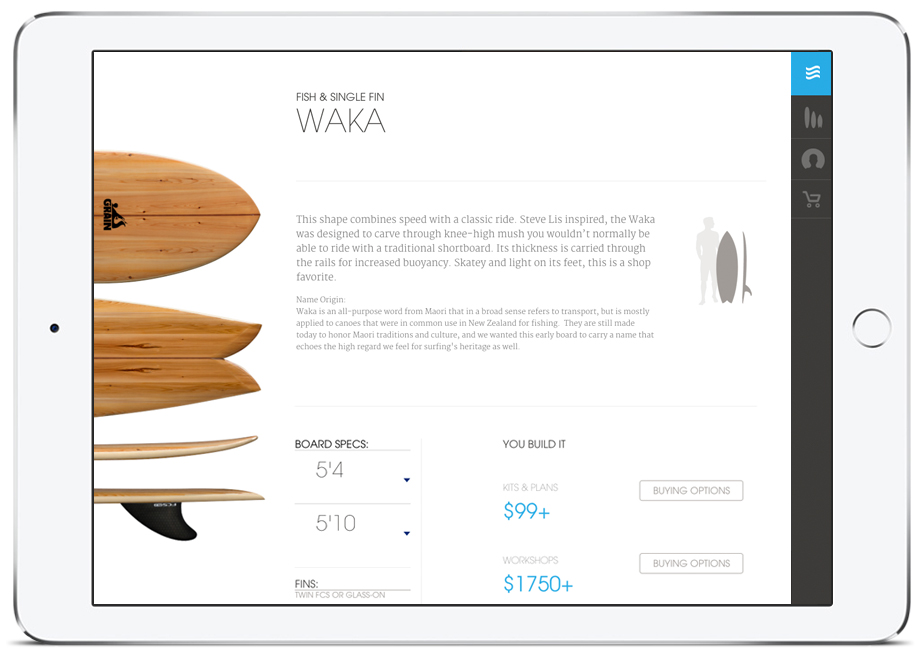 Each product has a comprehensive details page with all specs and a 3D model.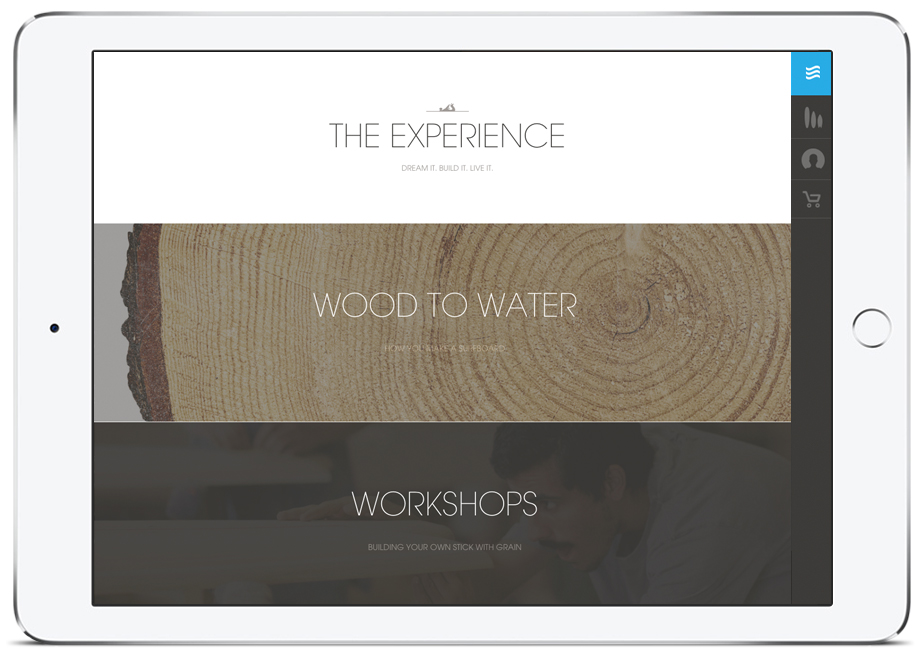 Unlike most surfboard companies, Grain provides board-building classes where people can hand-craft their own custom surfboard. We brought this experience to the screen.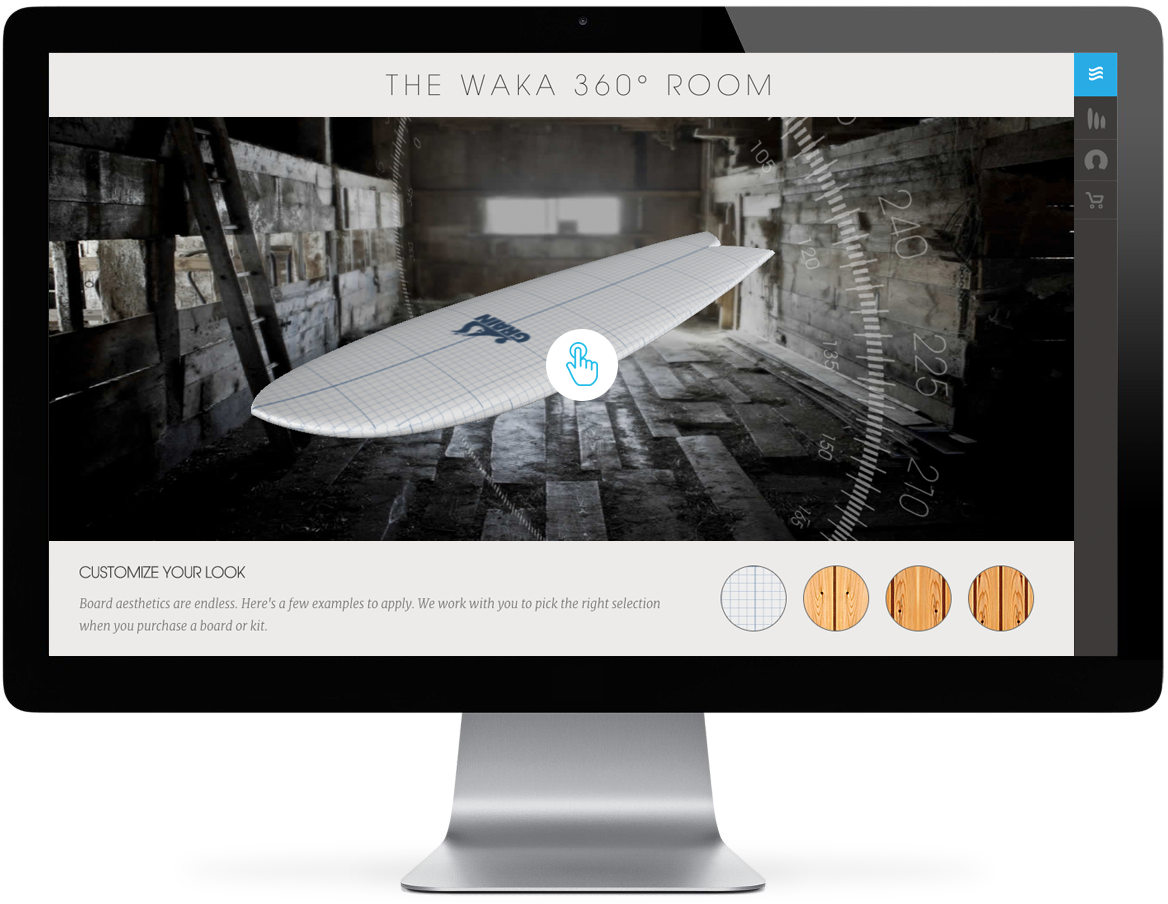 We built a 3D board experience where users can see each board's unique design, along with browsing different construction options and see them in real time. Try it out above.