PASSUMPSIC BANK
Start your adventure.
---
Project
Bank Brand Identity, Web Design, Development, Advertising.
Client
Passumpsic Bank has embarked on an exciting chapter in a history that dates back to 1853. After serving Vermont's Northeast Kingdom and New Hampshire's North Country for decades, they have moved into Central Vermont. Rather than resting of the laurels of a strong reputation resulting from decades of service to loyal customers, Passumpsic Bank decided the time was right to grow their brand and organization. They're doing it with a bold and unique strategy, backed by a motivated mix of veterans and young talent.
Challenge
Passumpsic Bank, led by President and CEO Jim Kisch, is doing things a little differently. Their goal is to motivate the people in the regions they serve to join them in making a long-term commitment to improve the growth of the regions they live in and serve. Their commitment goes well beyond banking; they are focused on economic, social and cultural growth. Passumpsic Bank needed a partner to help them communicate this bold direction. The greatest challenge was attracting new customers, especially younger folks who will consider settling in their regions, while not alienating the loyal customers who have been with them for years.
Solution
With a new direction for the organization, new energy, new team members, new branches and, well, an entirely new era, Passumpsic Bank needed an identity to match all that "new!" First, we established a brand guidelines manual, creating visual and written identities that would reflect the new Passumpsic Bank. We created an identity system that reflects the energy and passion of the organization. It highlights the natural beauty and sense of adventure that mark the regions they so proudly represent. New logo, new tagline. From there, we designed and developed an entirely new website and mobile experience. This is just the beginning of an exciting time for Passumpsic Bank, their loyal customers, and the ones they hope to acquire in the coming months.
---
BEFORE

AFTER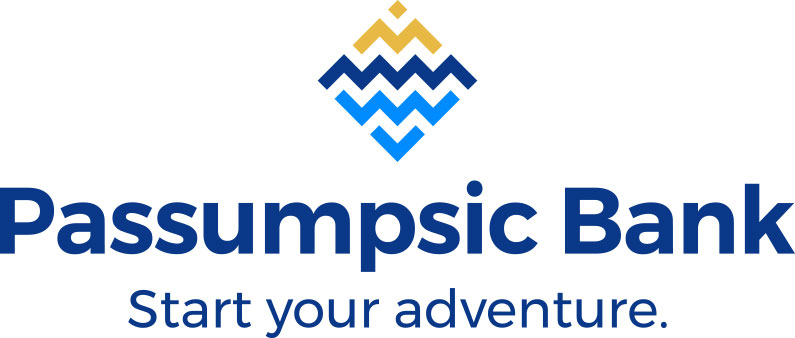 The Passumpsic name has strong Native-American roots, originating from the Abenaki tribe who inhabited both sides of the Passumpsic River. Aspects of their artwork, like the chevron pattern, were used as inspiration and worked into the new logo design.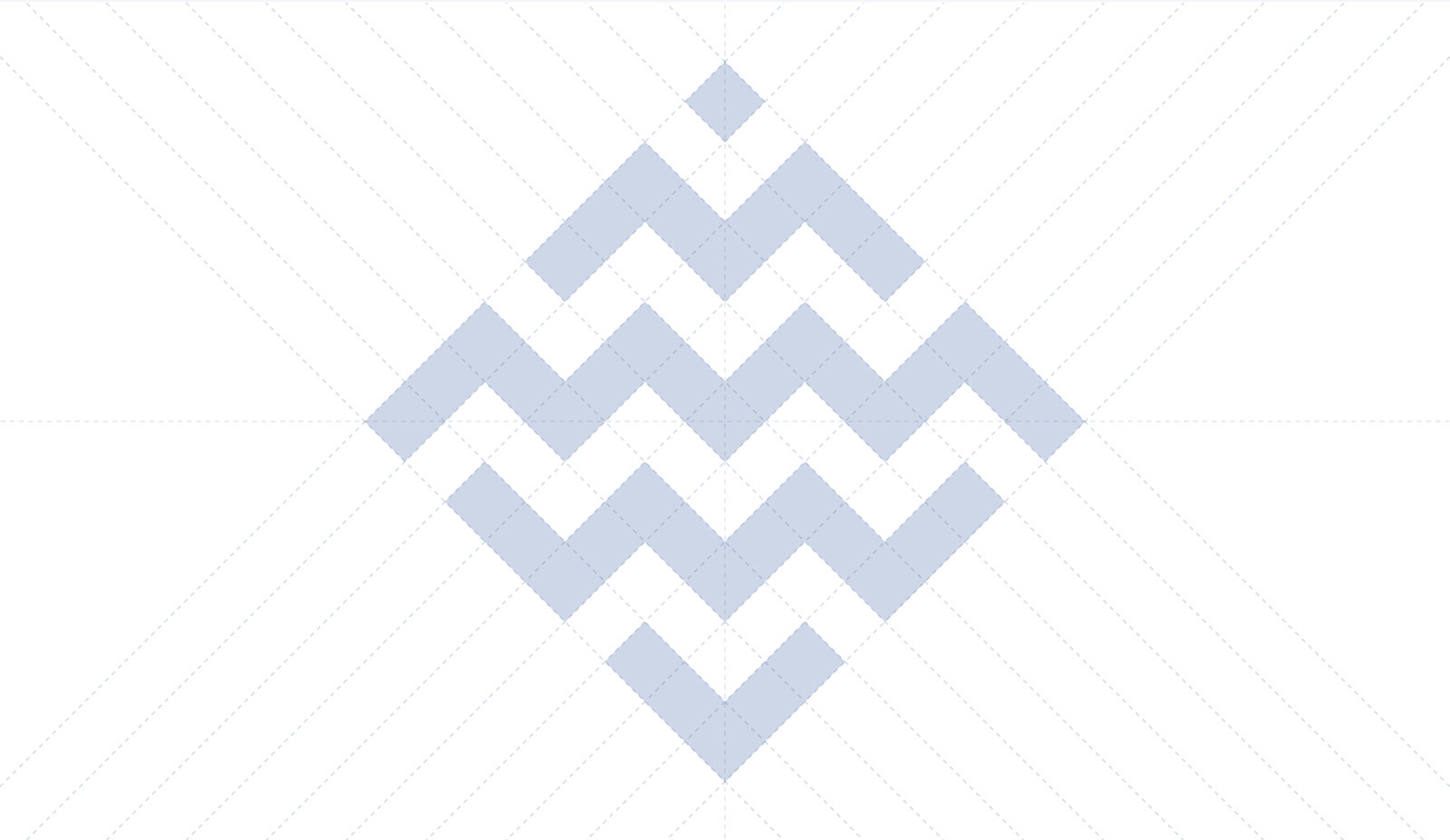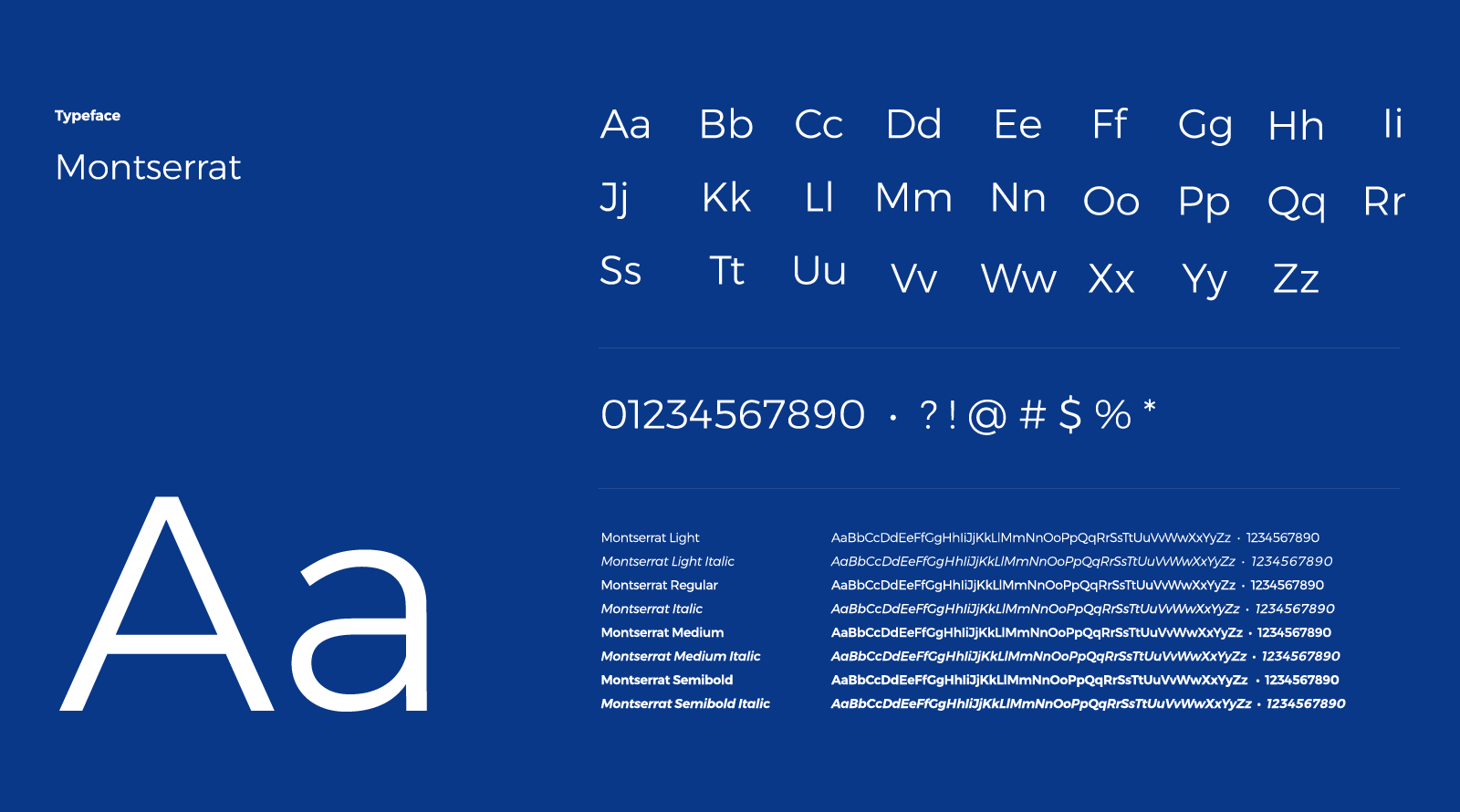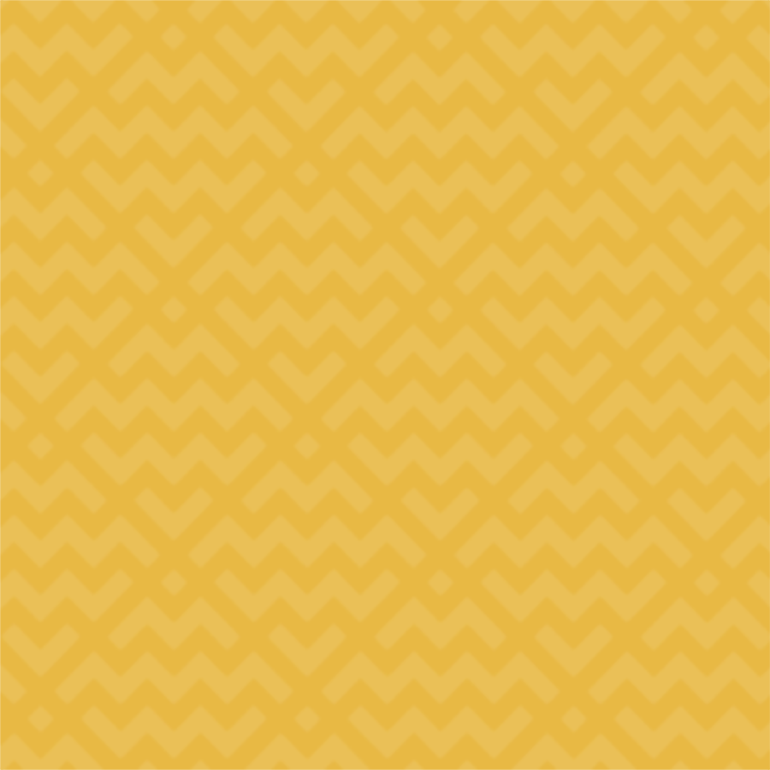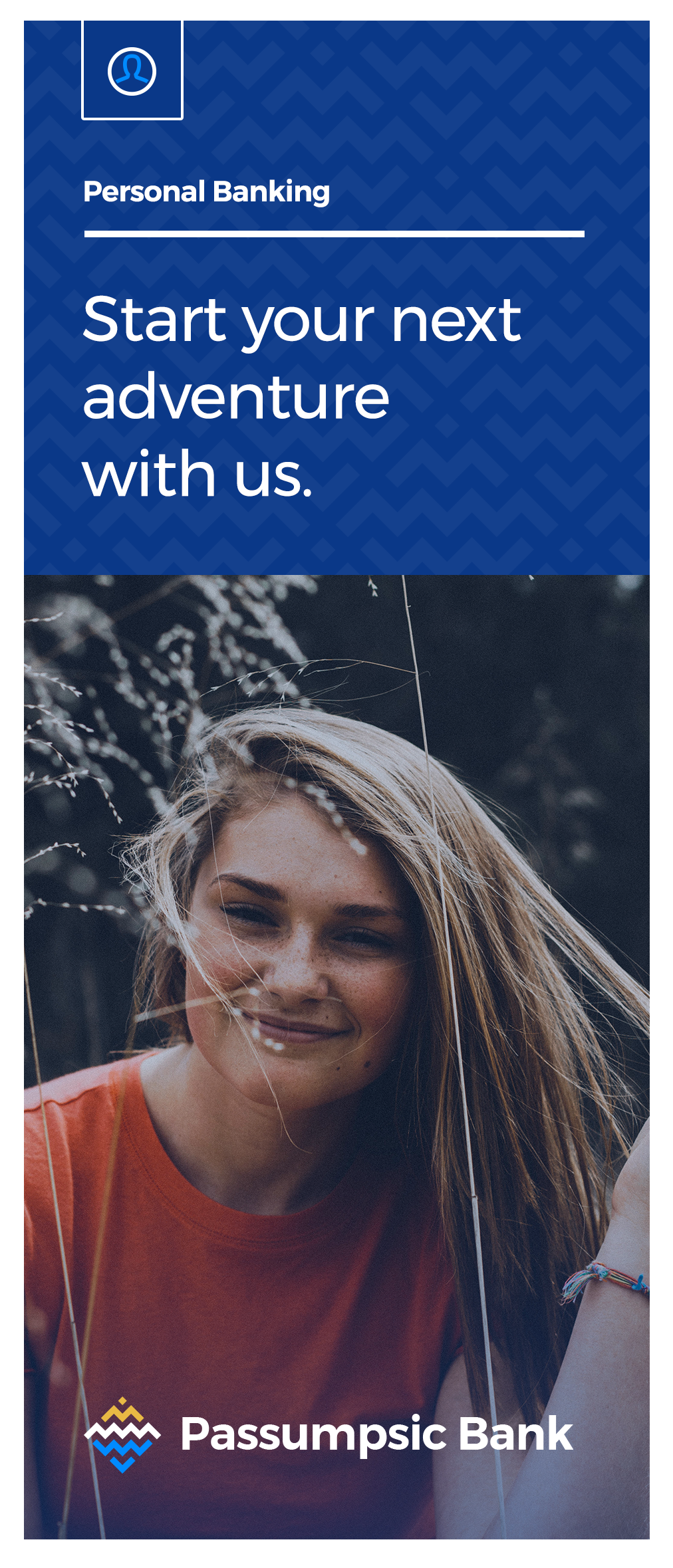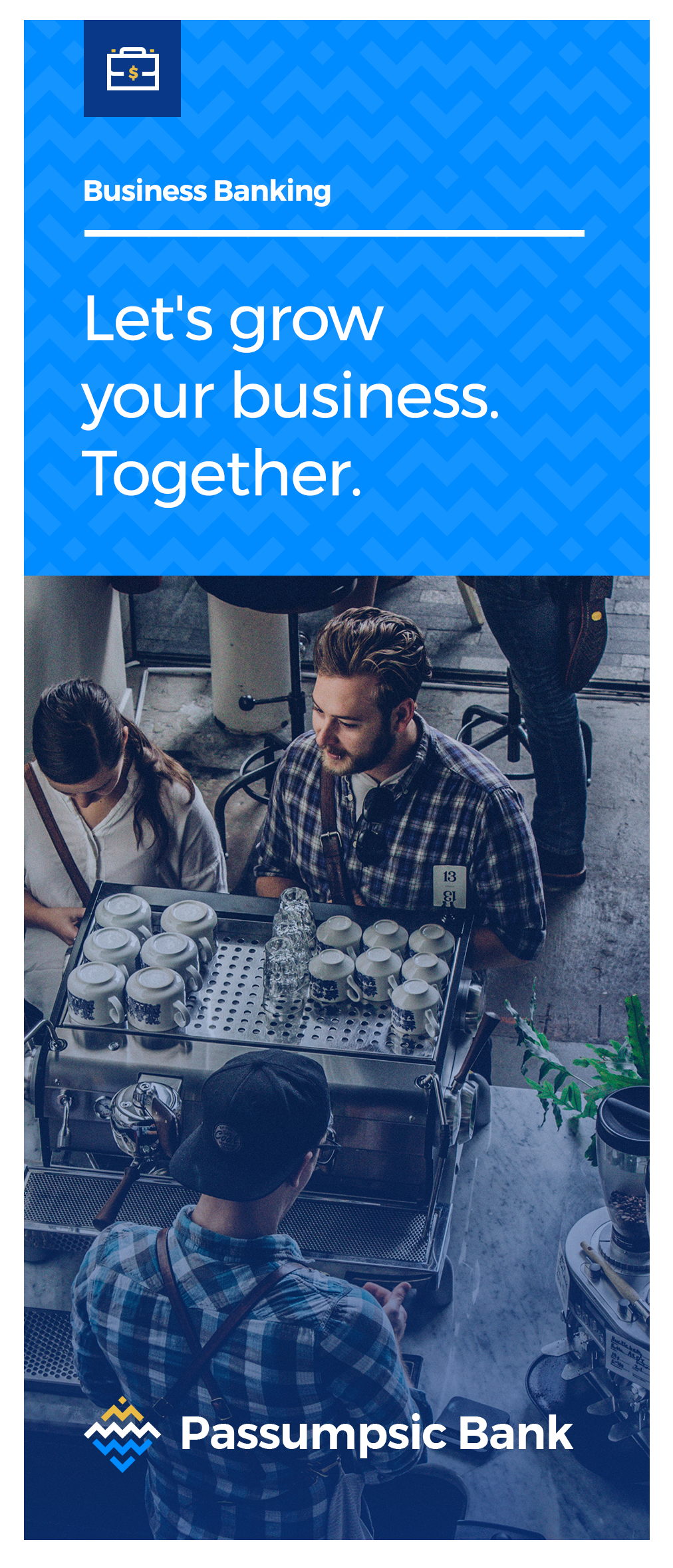 Bringing the brand to life in the ad creative meant incorporating all the same factors that went into the positioning. A connection to the region, a zeal for life, and the moments that your next adventure start are all ingredients that were used to re-introduce the brand to the community, and to showcase the type of institution Passumpsic Bank has become.

Updating the website gave us the opportunity to deploy all the elements we had developed throughout the rebranding process, from the shortened name to the new logo, the revitalized tone to the modernized imagery style, everything.